Solutions for cardiology practices
With cardiovascular disease rising, cardiology practices and primary care clinics are facing growing pressure. Small teams of cardiologists are working under unprecedented time and financial pressures. Thankfully, advancements in medical technology offers a way forward by increasing diagnostic productivity and accuracy.
AI-powered echocardiography analysis
We provide a groundbreaking AI service that automates the interpretation of echocardiogram scans, including common measurements used to diagnose heart health.
Heart disease can be diagnosed earlier, improving outcomes for patients, and reducing the burden placed on clinicians.
We remove the tedious tasks associated with manually analyzing scans, creating an opportunity to improve outcomes, treat more patients, and expand care to settings outside of the emergency room.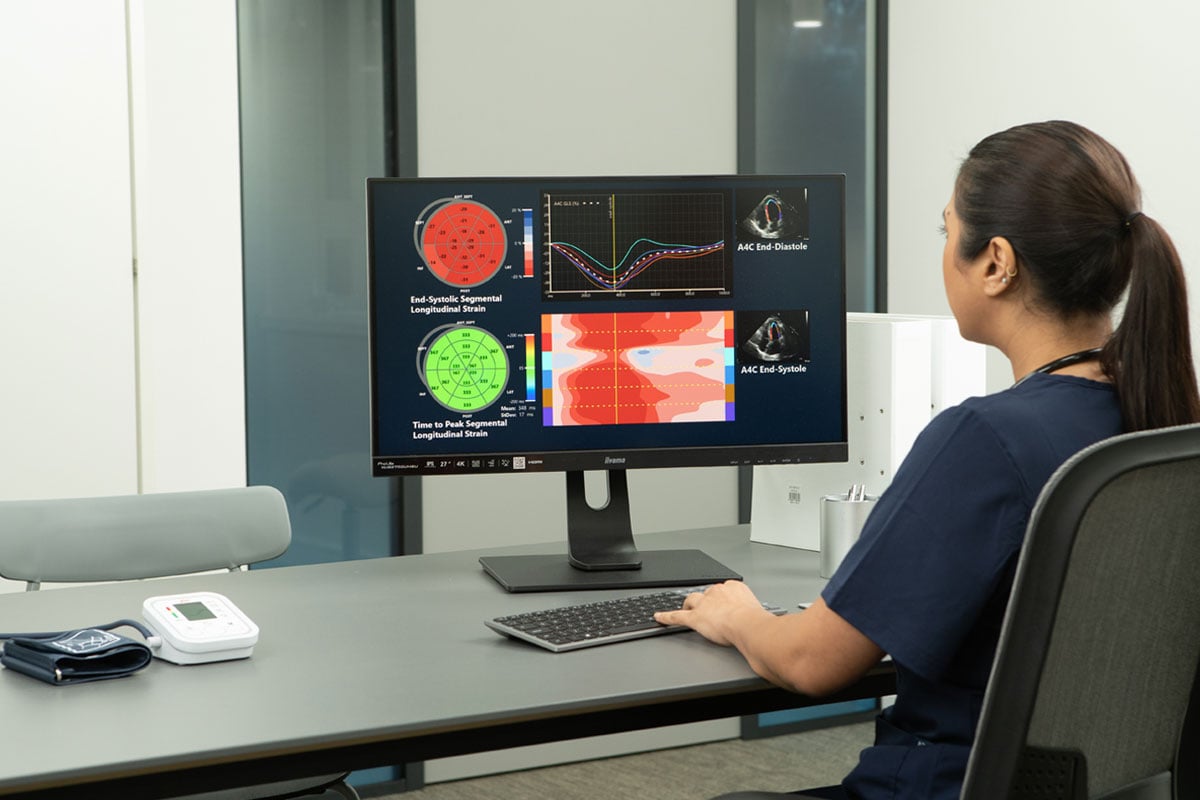 EchoGo Core: Automated LV analysis
We calculate the most common measurements helpful in the diagnoses of heart health, including Global Longitudinal Strain (GLS), Ejection Fraction (EF), Left ventricle end-diastolic volume (LV EDV), Left ventricle end-systolic volume (LV ESV), Left ventricle end-diastolic length (LVL ED), Left ventricle end-systolic length (LVL ES) – from 4C, A2C, A4C/A2C, A3C, A4C/A2C/A3C views and Biplane.
Precise
Zero variability between operators.
Fast
Save up to 25% of study time.
Predictive
Clinically validated to outperform manual analysis.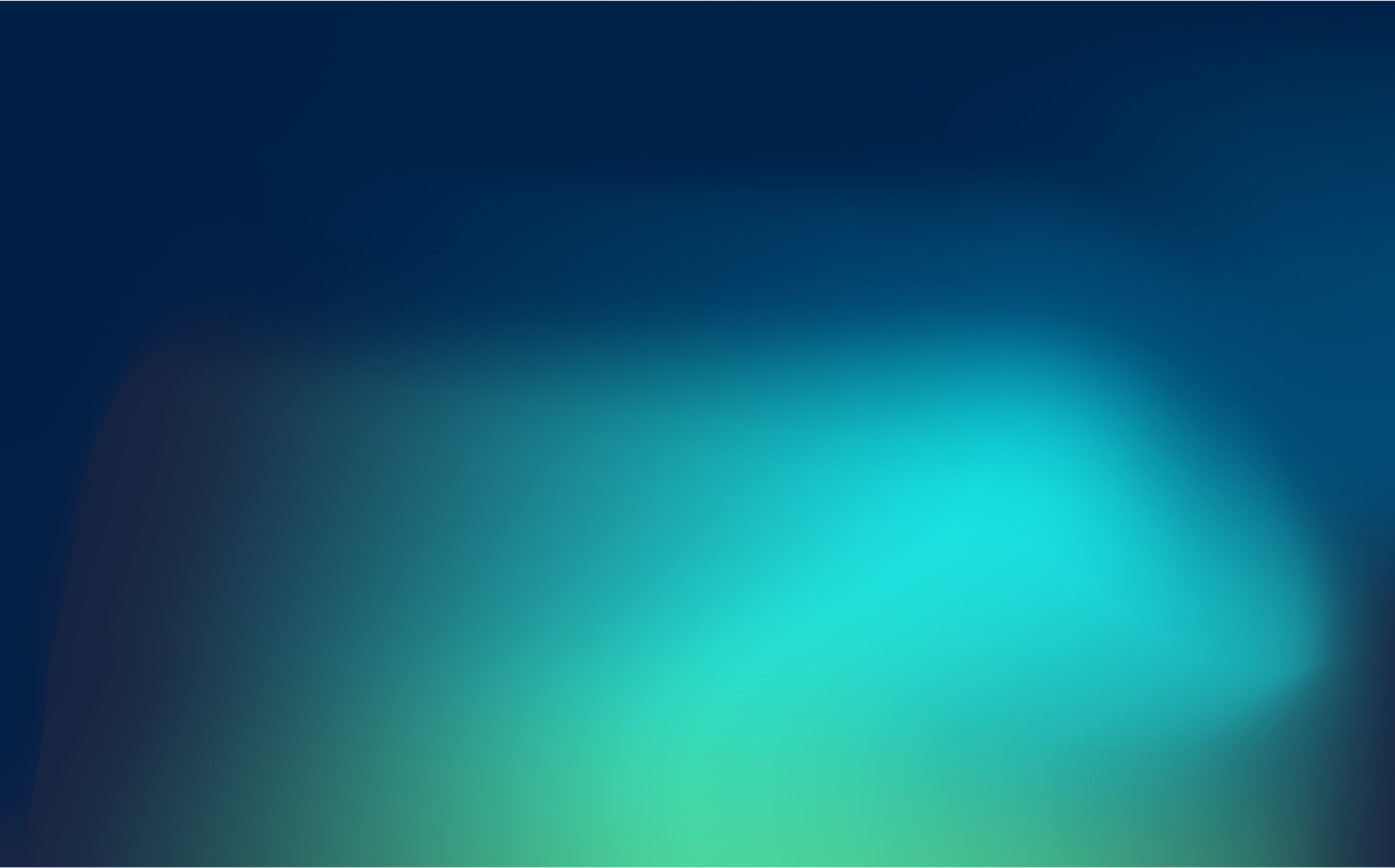 "A complex pathway of symptoms, circumstances and features means that it is not always easy to correctly identify Coronary Artery Disease (CAD) on first visit", said Dr. David Ripley, the Trust's director of research and development and a consultant cardiologist. "We are using Ultromics' Artificial intelligence platform, EchoGo, in our Echocardiography exams to analyse CAD patients and detect features that would have been impossible to detect using traditional software. EchoGo has the potential to improve the diagnostic accuracy of predicting coronary artery disease within our Trust"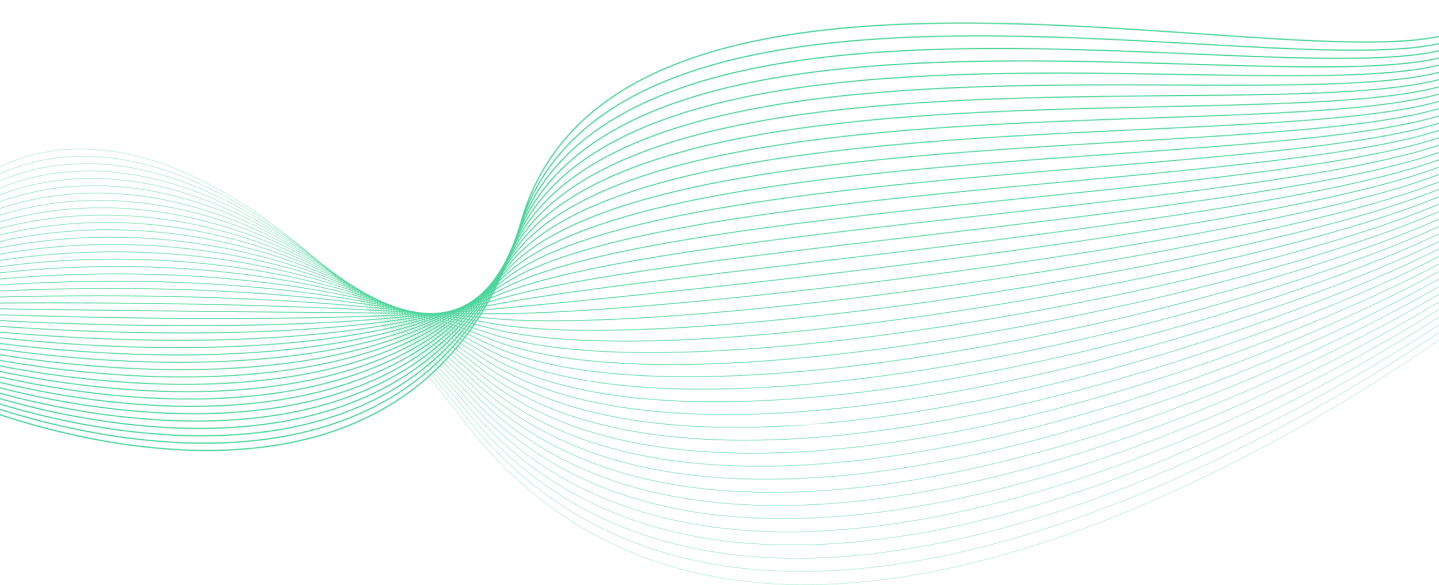 EchoGo Pro: CAD prediction on stress echocardiography
We combine AI with stress echocardiography to detect earlier signs of coronary artery disease. Clinically validated to improve clinician's performance and diagnostic accuracy.
>10% sensitivity
Results are 10% more sensitive than manual reads. EchoGo Pro has demonstrated an area under the ROC curve of 0.927.
>20% SPECT
Results are 20% more accurate than SPECT.
>25% study time saved
Reports are provided within minutes to assist as second reads.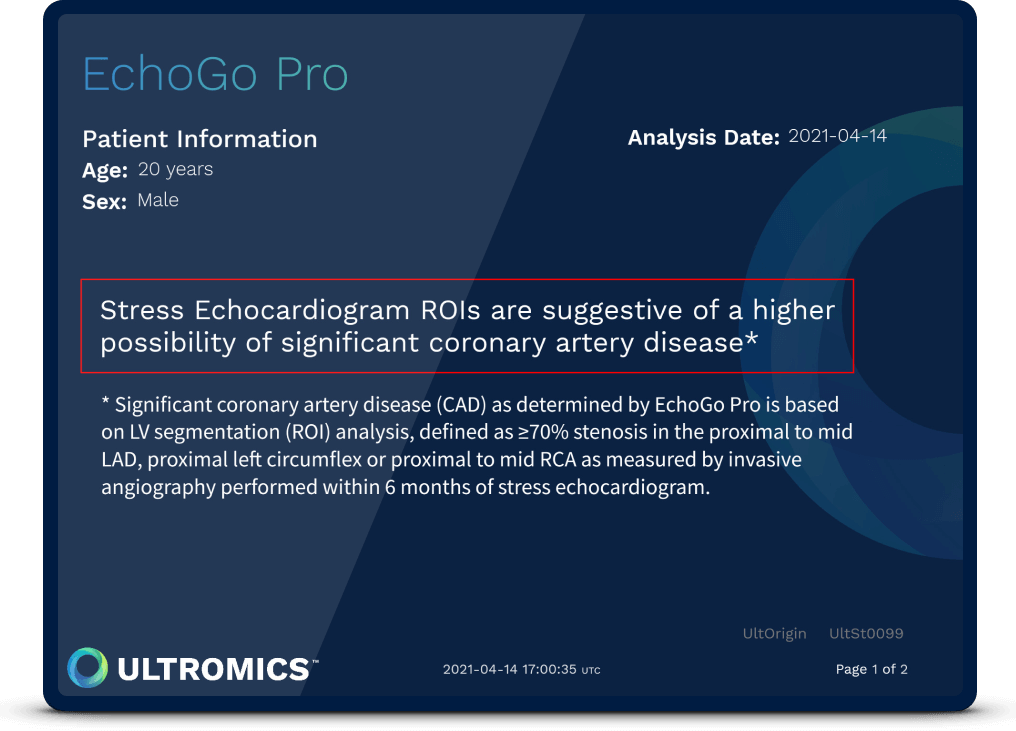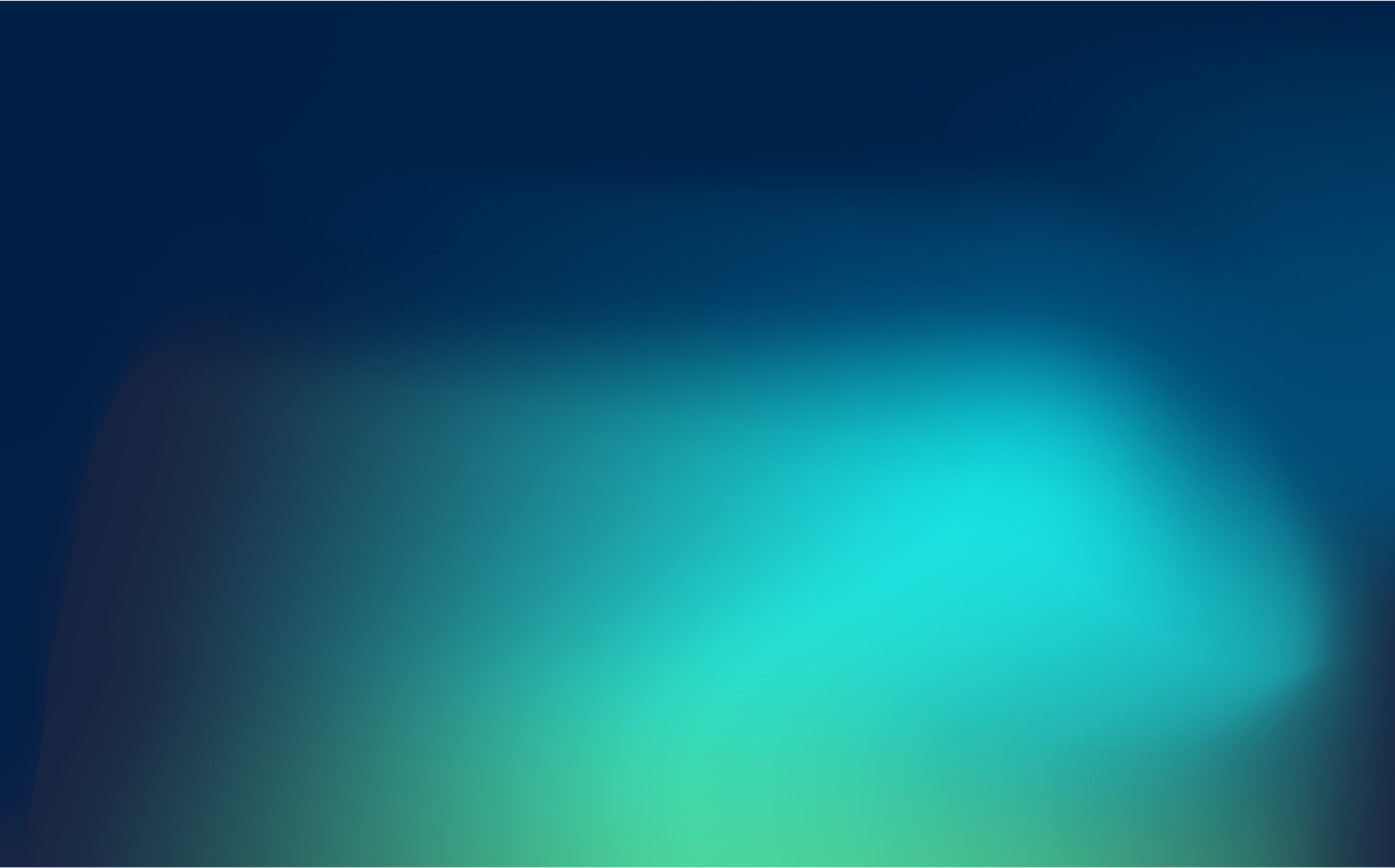 Fast, efficient, zero variability analysis
Ultromics uses patented, regulatory approved AI technology to calculate the analysis of echocardiograms, clinically proven to provide the same precise results every time.
World-renowned collaborations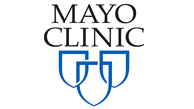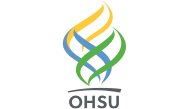 Benefits for cardiology practices
Eliminate subjectivity in your echo analysis, and reduce the number of missed opportunities, misdiagnosis and inconsistencies.


Save up to a quarter of the time spent using traditional analytic techniques. so you can focus more on patient care, and provide faster, more accurate and earlier diagnosis.


Maintain the profitability of cardiology practices while facing a rising caseload, and provide the best care in an increasingly pressured and complex healthcare landscape.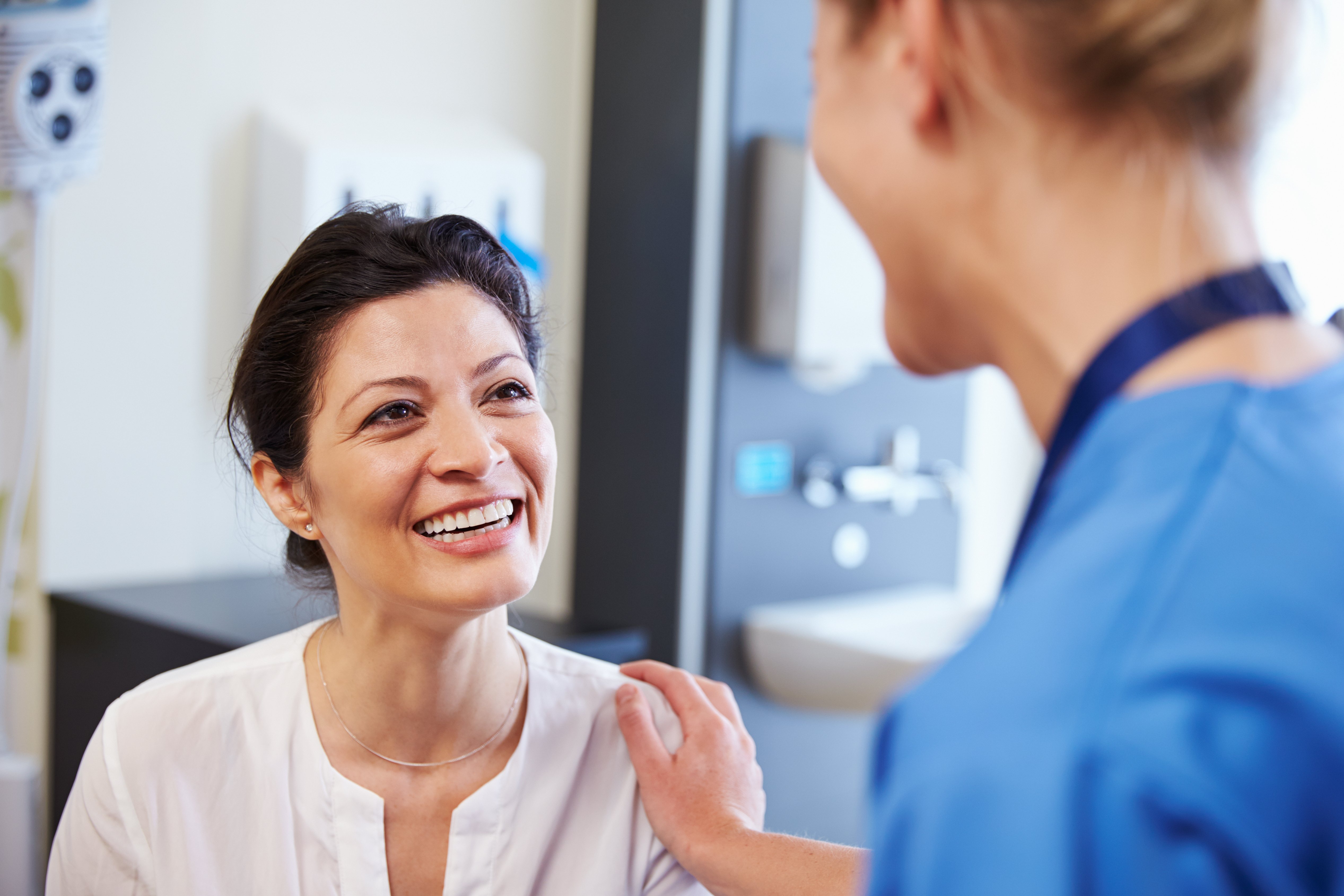 Learn more about our AI solutions