EchoGo Pro
Automate coronary artery disease prediction on stress echocardiography.
>90% accuracy

Results are 90% accurate in detecting CAD outcomes.

>10% sensitivity

Outperforms manual with a 10% increase in sensitivity.

>20% SPECT

Results are 20% more accurate than SPECT.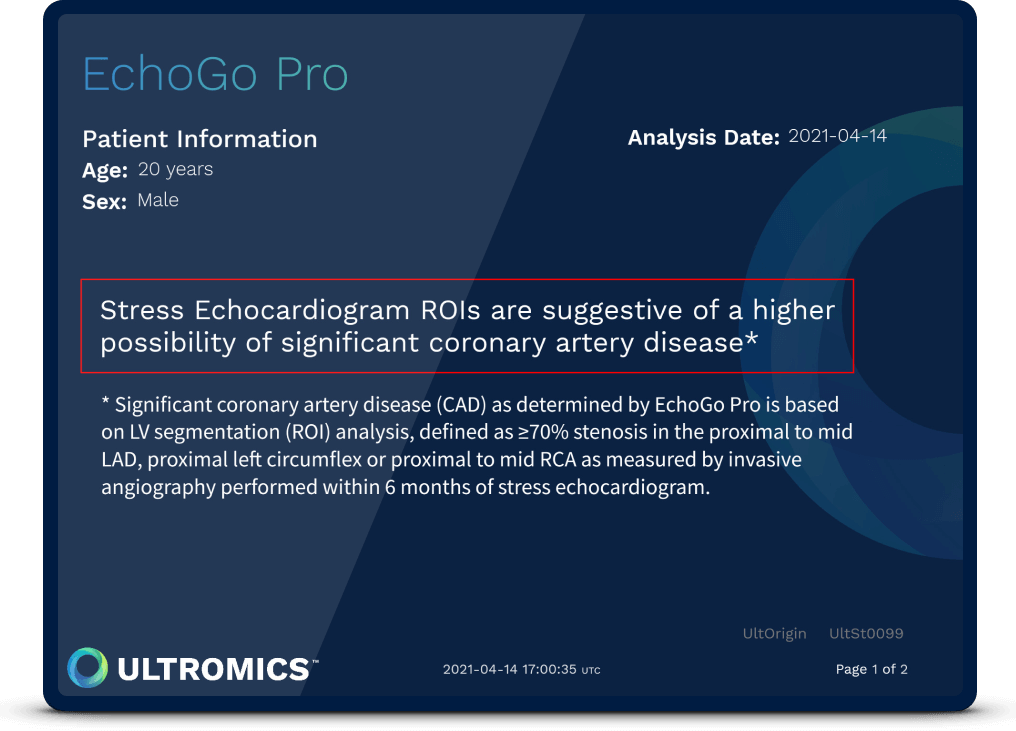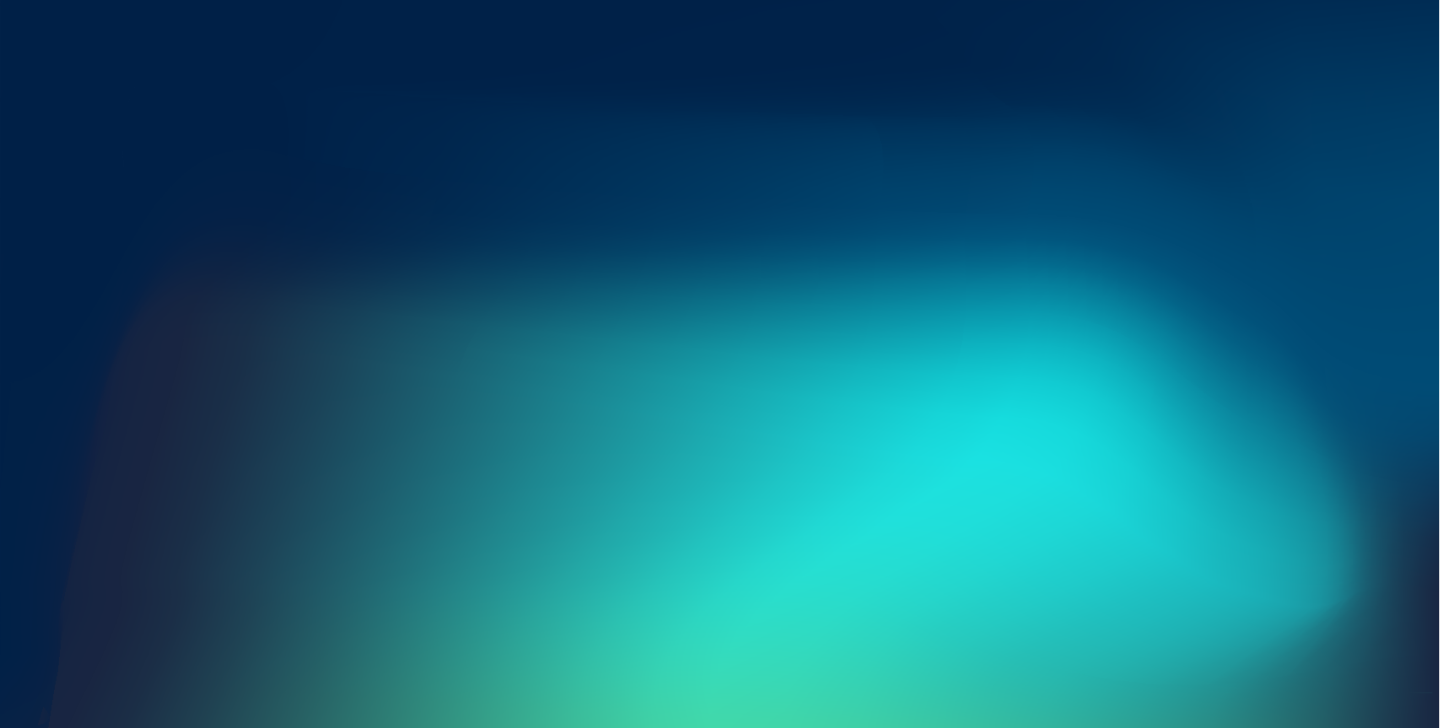 Coronary artery disease risk prediction
Ultromics has developed state-of-the-art image analysis that can detect and quantify the invisible signatures of CAD in routine stress echocardiography.
The challenge for stress echocardiography
Every eight minutes someone dies from coronary artery disease, the most common type of heart and circulatory illness.
Early diagnosis supported by stress echocardiography (SE) can be lifesaving, but detecting the disease is difficult due to a complex web of symptoms and features making it difficult to spot on initial visit.
The traditional method of identifying abnormalities "by eye" requires a high degree of expertise and training.
Experts disagree on approximately 10% of cases, which means it suffers from both inter- and intra-observer variability.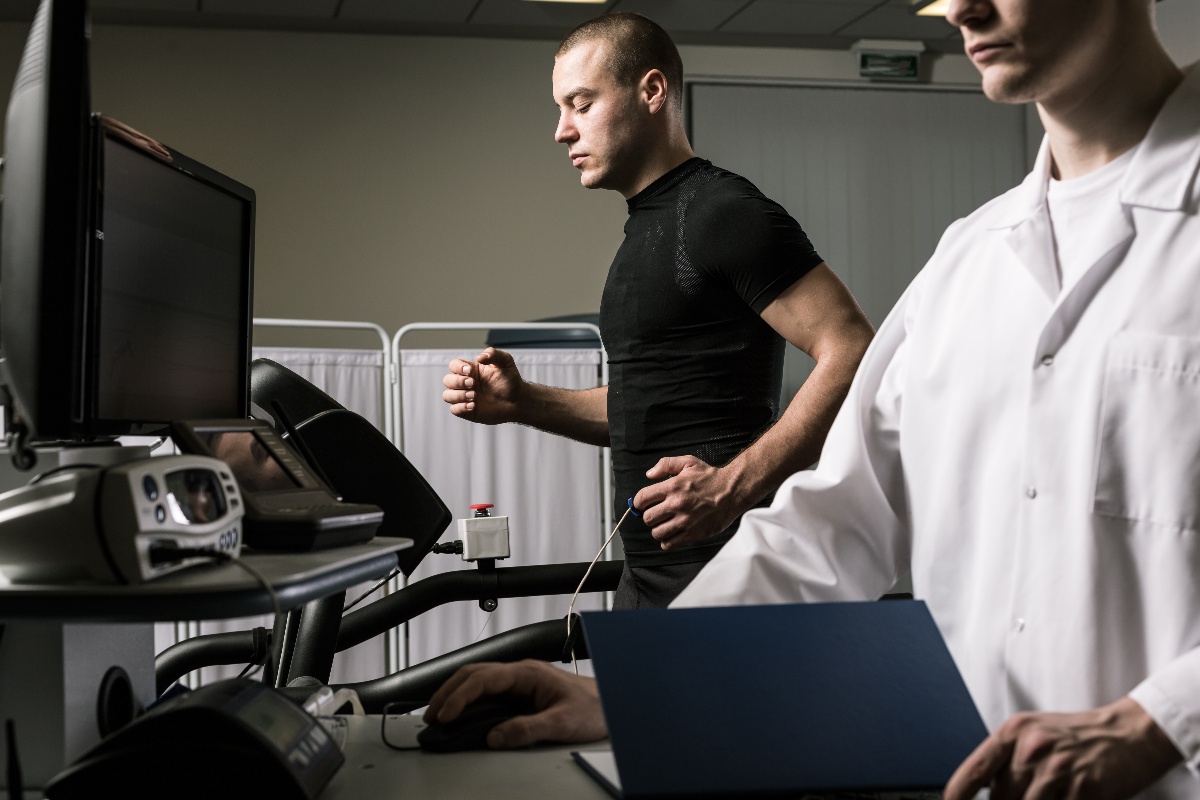 A new standard for coronary artery disease detection
We combine AI with stress echocardiography to detect earlier signs of coronary artery disease.
EchoGo Pro is clinically proven to provide 10% more sensitivity compared to manual reads, with accuracy far greater than nuclear perfusion imaging – representing a more accurate, safer, accessible, and low cost way of testing.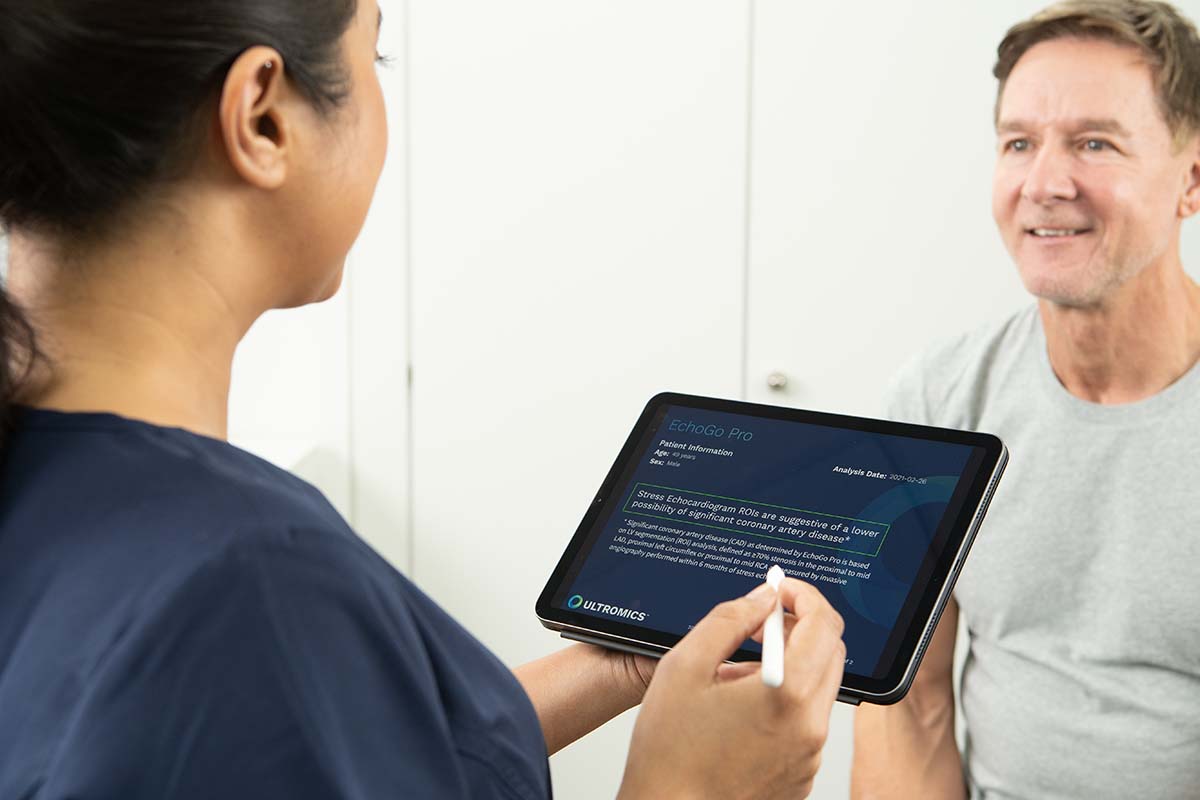 >10% sensitivity
EchoGo Pro was tested on an independent validation dataset demonstrating an area under the ROC curve of 0.927.

Clinicians performed significantly better on diagnostic accuracy with the aid of EchoGo Pro.
>20% SPECT
Results are 20% more accurate than SPECT.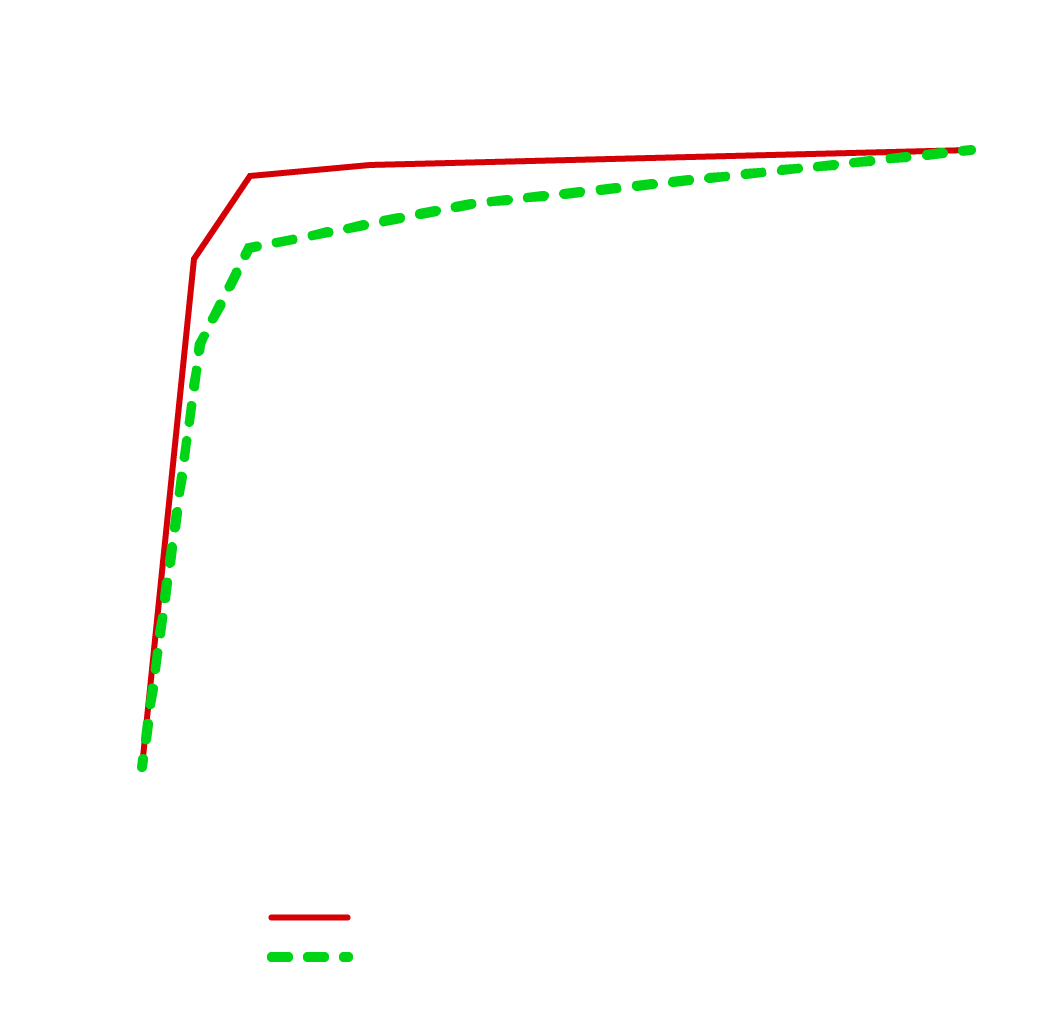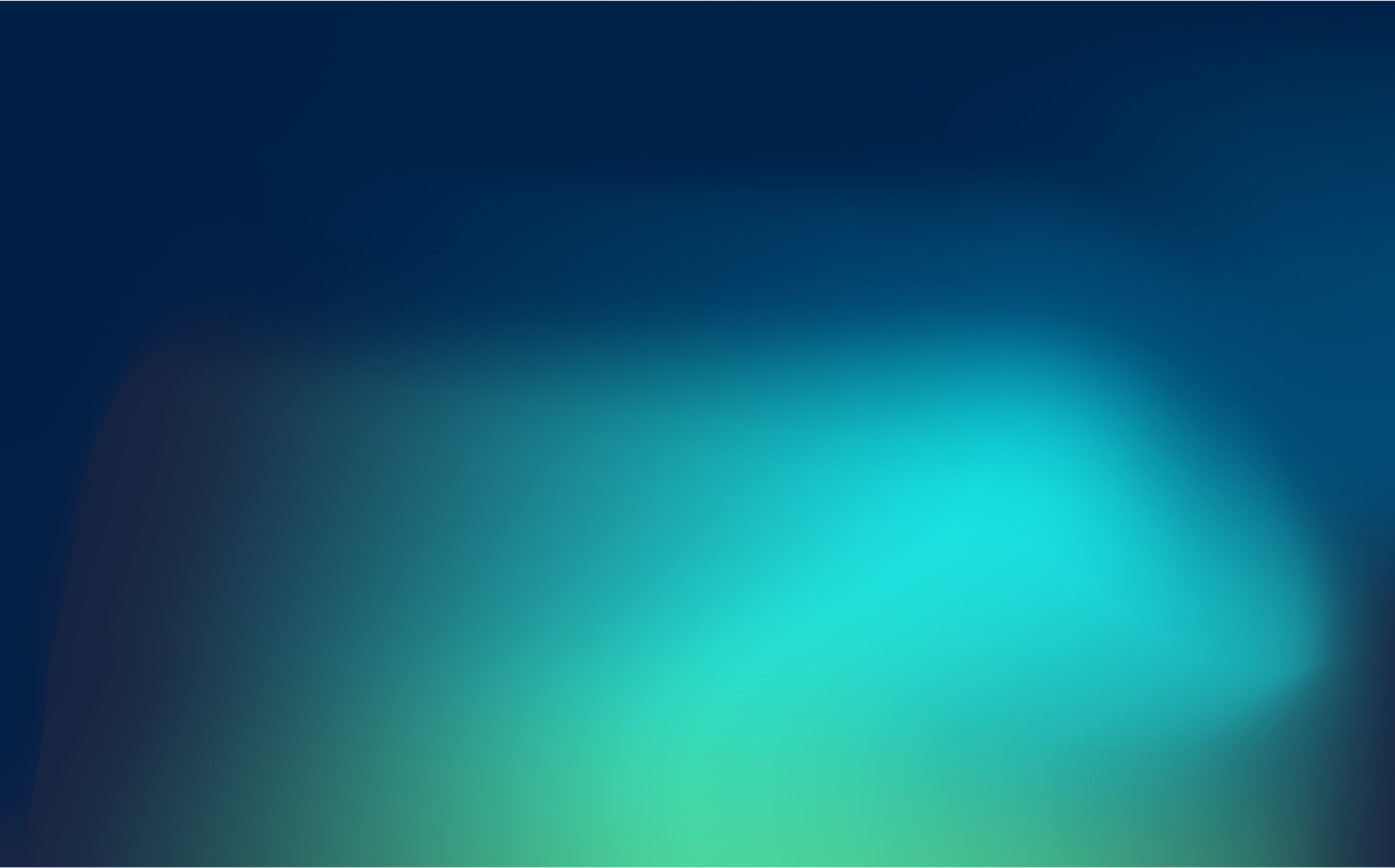 "A complex pathway of symptoms, circumstances and features means that it is not always easy to correctly identify Coronary Artery Disease (CAD) on first visit", said Dr. David Ripley, the Trust's director of research and development and a consultant cardiologist. "We are using Ultromics' Artificial intelligence platform, EchoGo, in our Echocardiography exams to analyse CAD patients and detect features that would have been impossible to detect using traditional software. EchoGo has the potential to improve the diagnostic accuracy of predicting coronary artery disease within our Trust"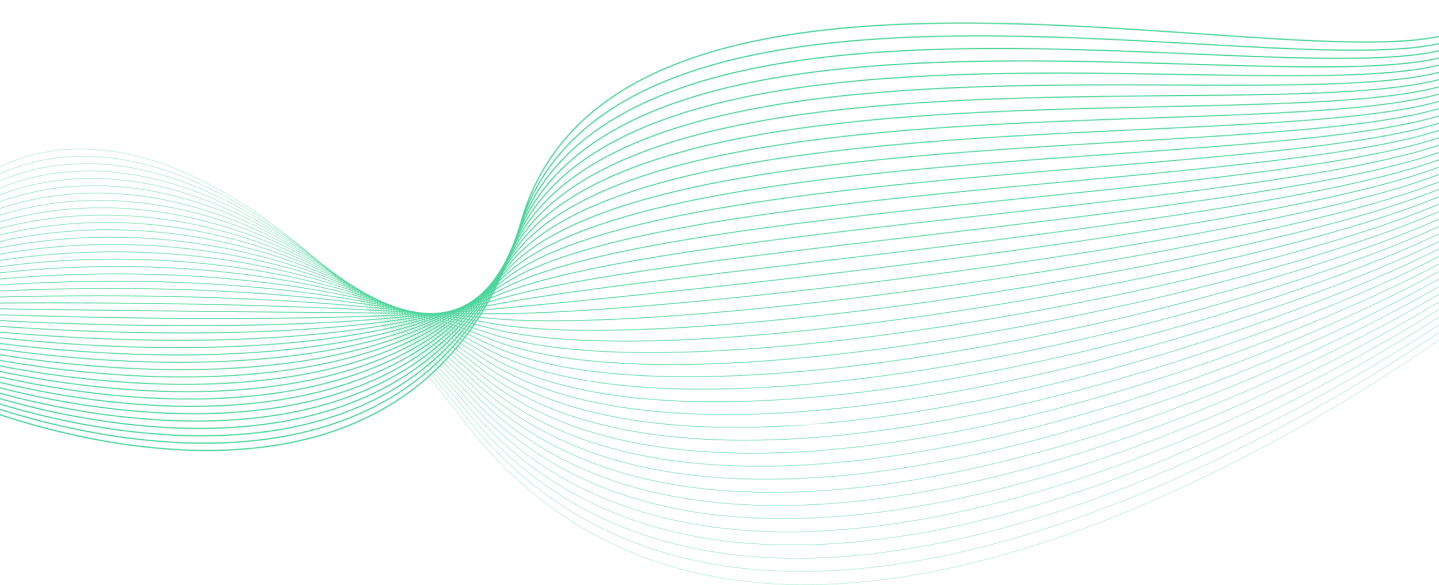 Truly autonomous
Our AI connects seamlessly through the cloud with HIPAA compliant security.
EchoGo is vendor-neutral, connects directly to any PACS, and automatically takes scans and processes measurements by selecting the best clip, contouring, and selecting best cycle and frame selection.
A report is sent to you, accessible from anywhere, and without the need for any special training.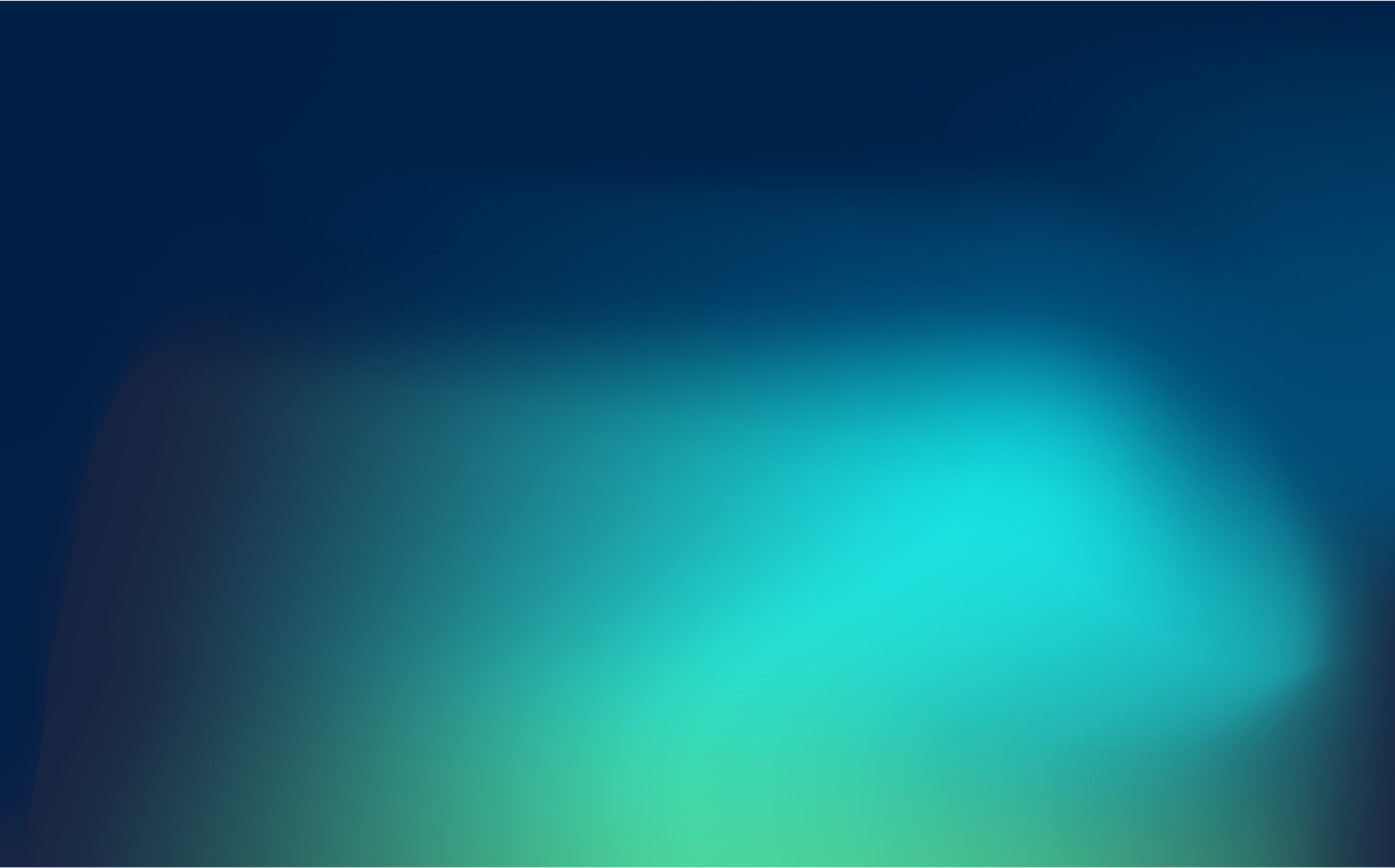 World-renowned collaborators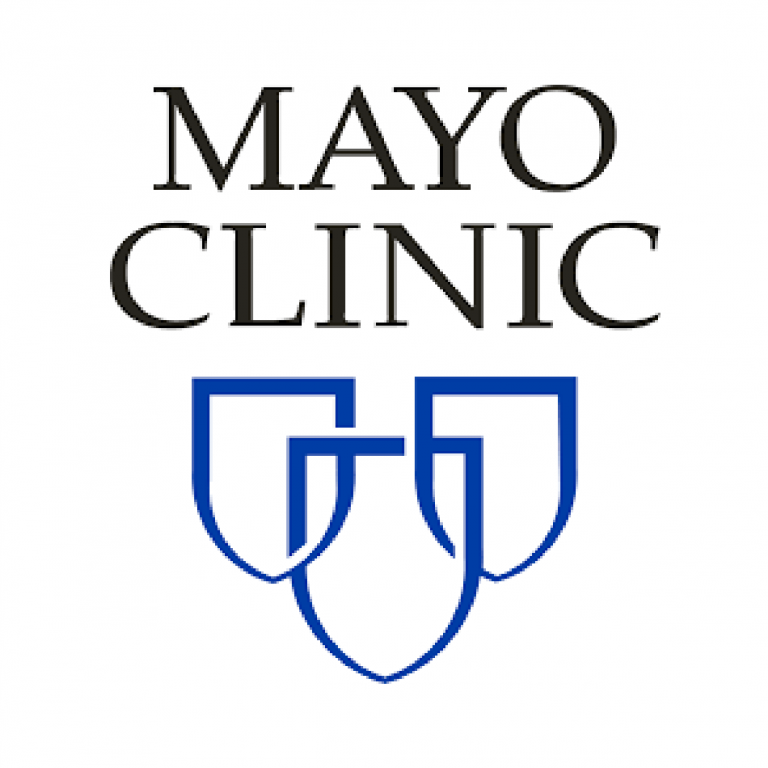 See EchoGo Pro in action
Request a demo and experience EchoGo Pro for yourself, or schedule a one-on-one consultation with our clinical experts.