Delivering better clinical trials
Research into the causes and prevention of cardiovascular disease, coronary artery disease and heart failure has never been more important, as demonstrated by the many clinical trials and investments in future treatments. Our AI service improves the effectiveness of clinical trials with vertically integrated data collection and analysis that save time and cost.
AI-powered echocardiography analysis
We provide a groundbreaking AI service that automates the interpretation of echocardiogram scans, including common measurements used to diagnose heart health.
EchoGo is a secure, cloud-based solution that eliminates subjectivity and variability in the echo analysis pathway.
It accurately automates echo scans, leading to uniform data, which is stored safely and easily accessed by all parties in a research/development network.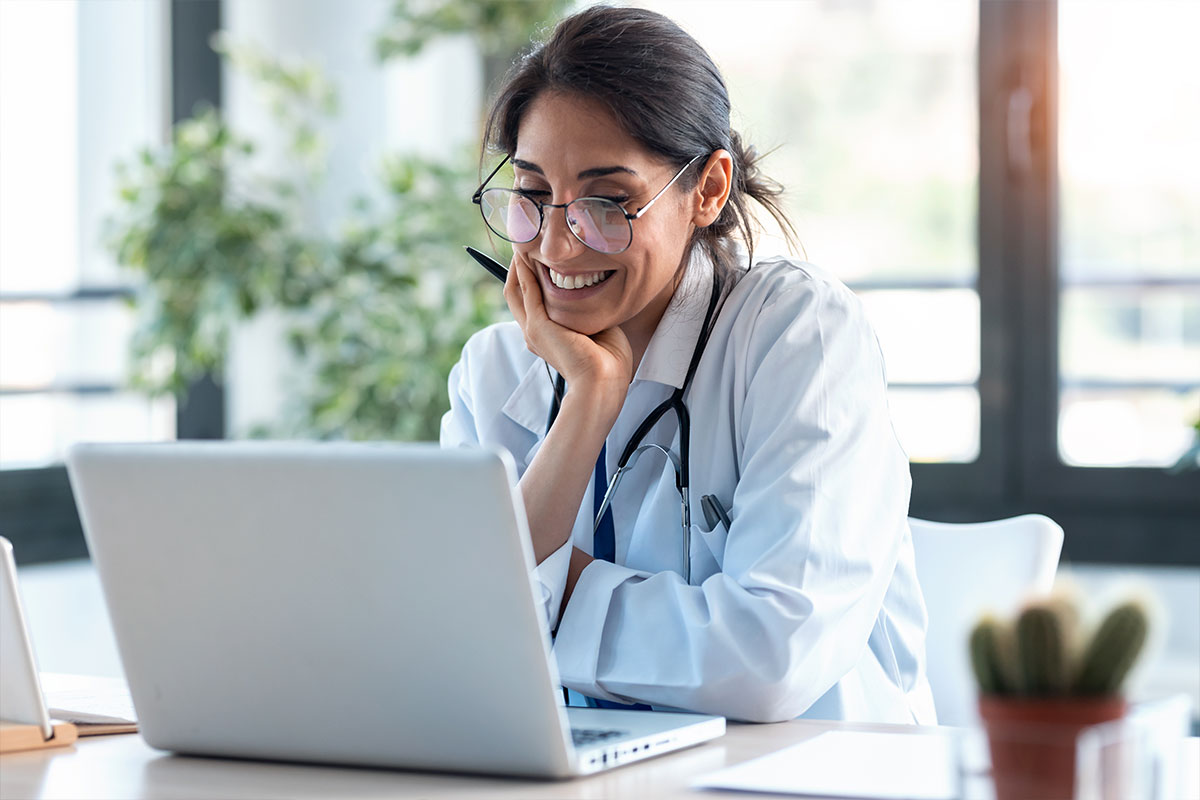 EchoGo Core: Automated LV analysis
We calculate the most common measurements helpful in the diagnoses of heart health, including Global Longitudinal Strain (GLS), Ejection Fraction (EF), Left ventricle end-diastolic volume (LV EDV), Left ventricle end-systolic volume (LV ESV), Left ventricle end-diastolic length (LVL ED), Left ventricle end-systolic length (LVL ES) – from 4C, A2C, A4C/A2C, A3C, A4C/A2C/A3C views and Biplane.
Precise
Zero variability between operators.
Fast
Save up to 25% of study time.
Predictive
Clinically validated to outperform manual analysis.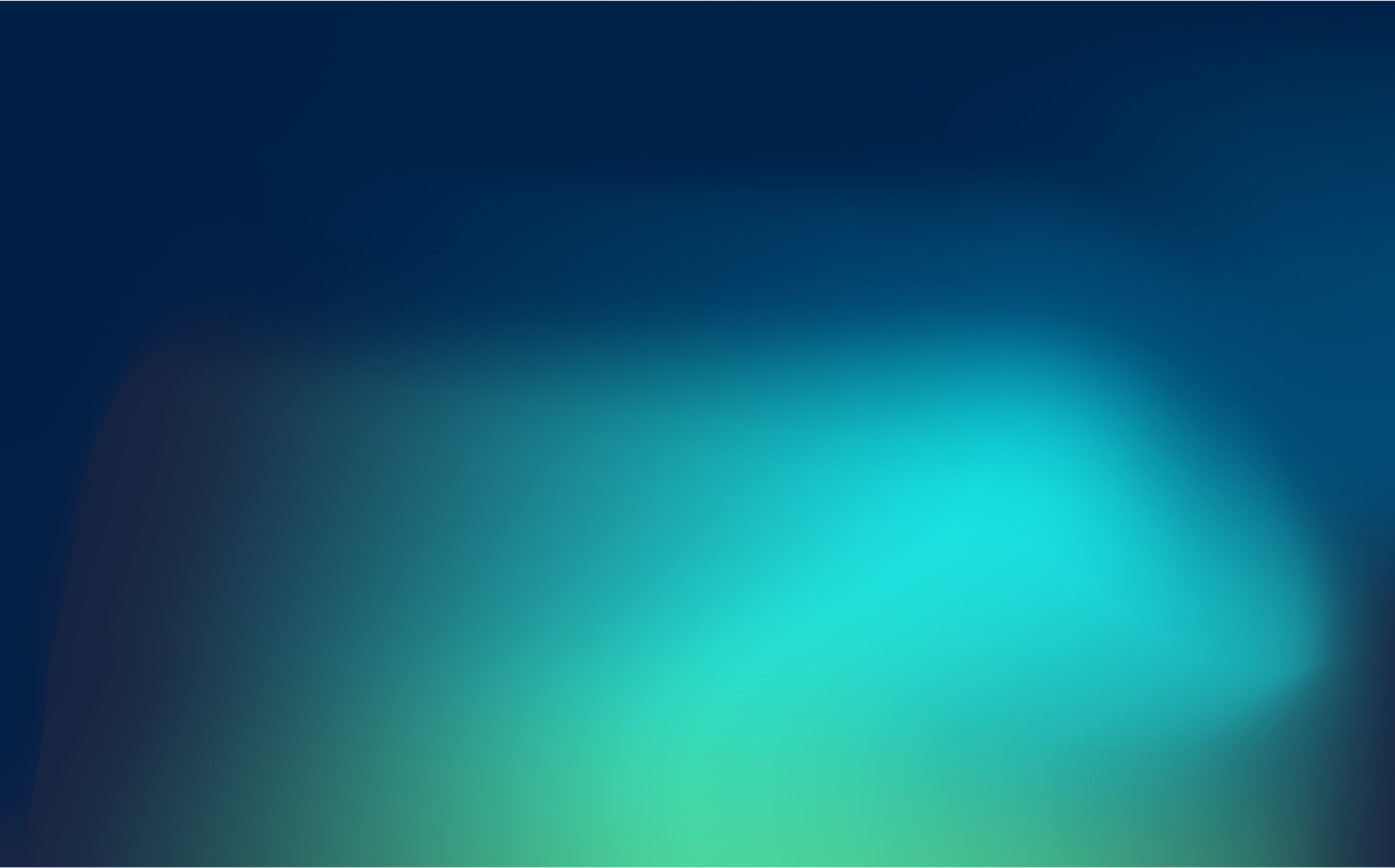 "A complex pathway of symptoms, circumstances and features means that it is not always easy to correctly identify Coronary Artery Disease (CAD) on first visit", said Dr. David Ripley, the Trust's director of research and development and a consultant cardiologist. "We are using Ultromics' Artificial intelligence platform, EchoGo, in our Echocardiography exams to analyse CAD patients and detect features that would have been impossible to detect using traditional software. EchoGo has the potential to improve the diagnostic accuracy of predicting coronary artery disease within our Trust"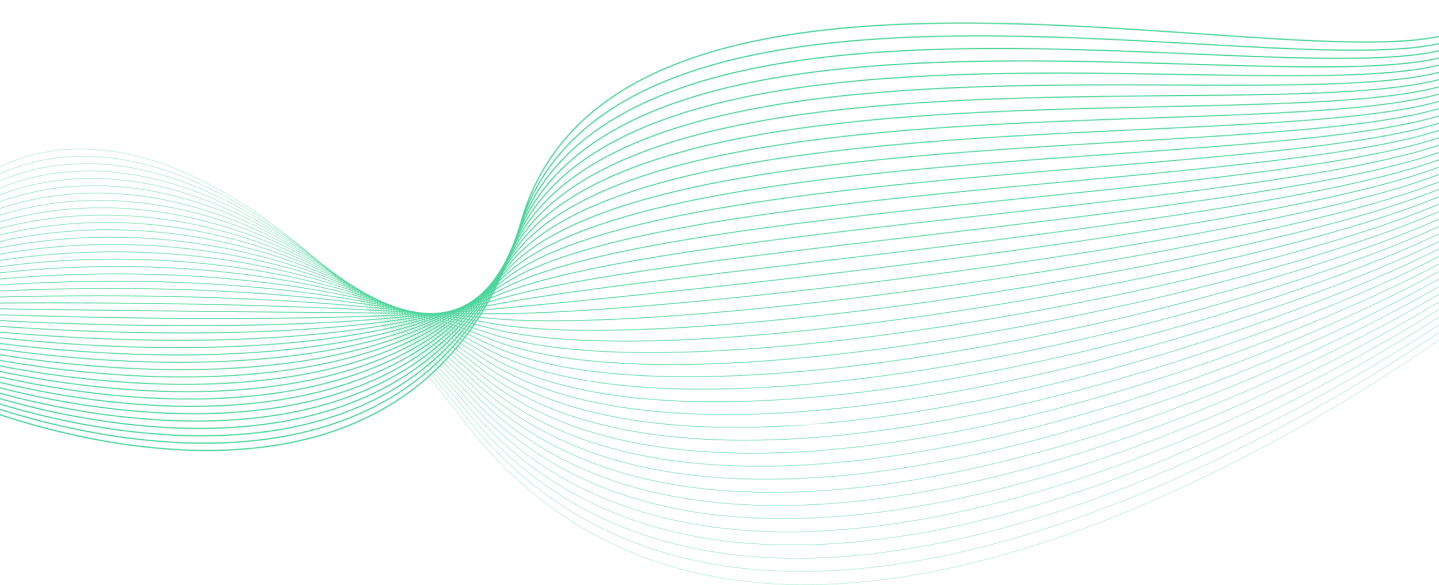 EchoGo Pro: CAD prediction on stress echocardiography
We combine AI with stress echocardiography to detect earlier signs of coronary artery disease. Clinically validated to improve clinician's performance and diagnostic accuracy.
>10% sensitivity
Results are 10% more sensitive than manual reads. EchoGo Pro has demonstrated an area under the ROC curve of 0.927.
>20% SPECT
Results are 20% more accurate than SPECT.
>25% study time saved
Reports are provided within minutes to assist as second reads.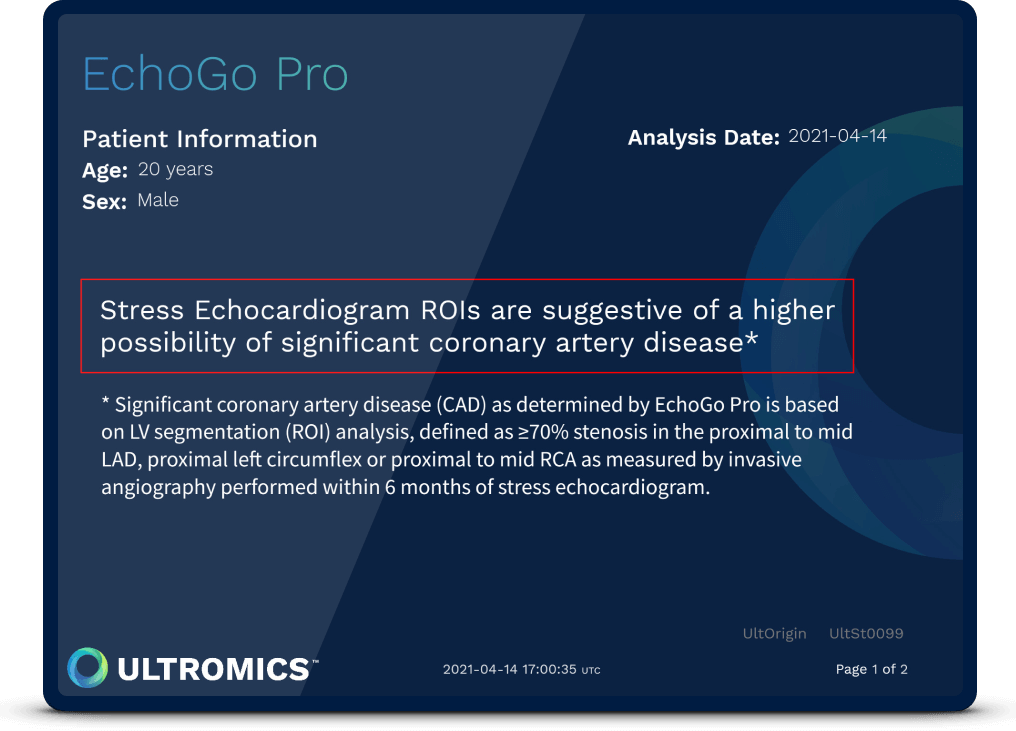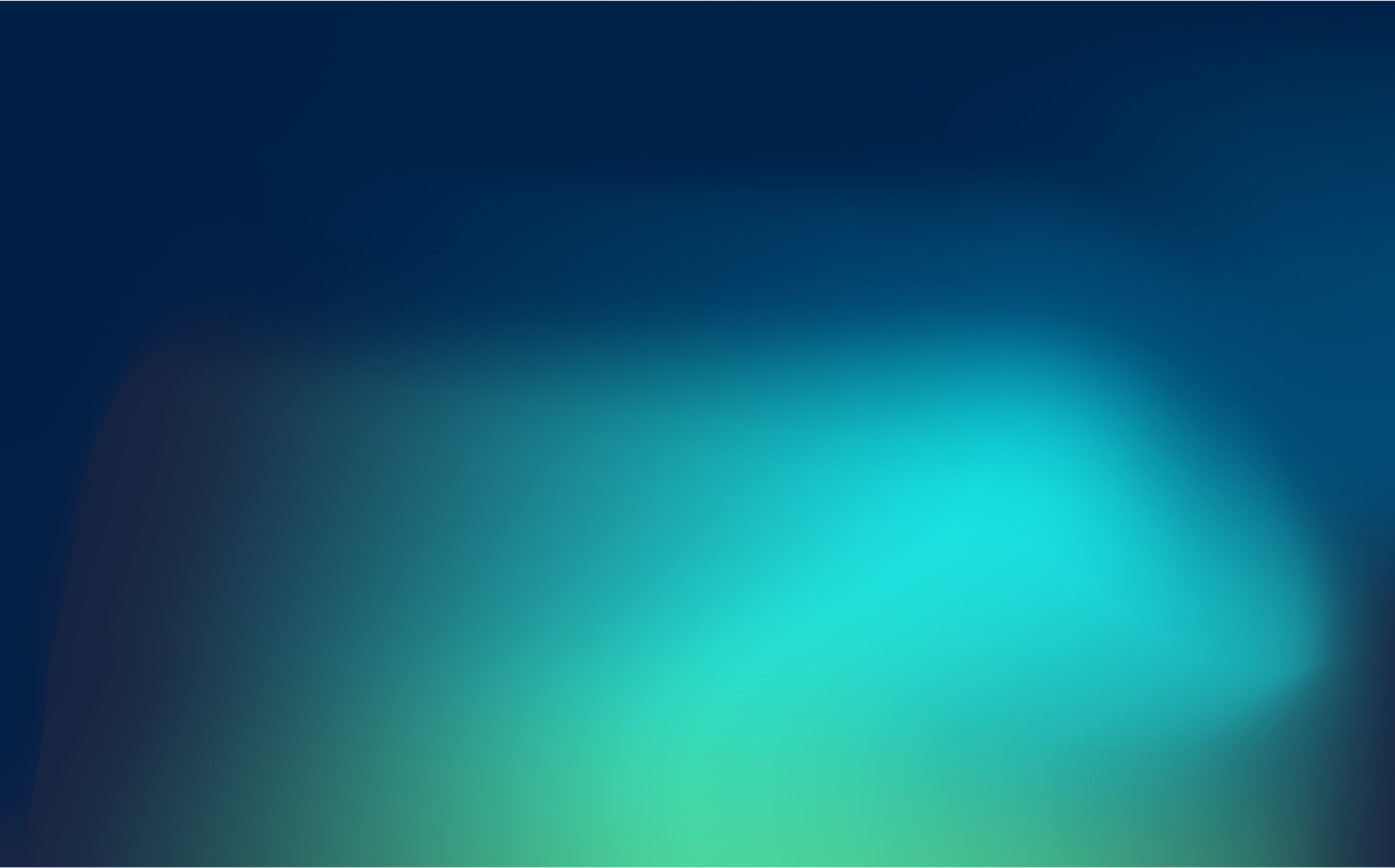 A central, safe place for all your clinical reads
EchoGo produces standardized, accurate and precise results with zero variability. It eliminates human error and puts all trial data securely in the cloud for instant analysis.
A vendor-neutral service that works with all existing hardware, EchoGo saves time and money on trials and R&D projects.
Benefits for pharma
Eliminate variability in your reads. Non-standardized data from multiple sources slowing the process of analysis and research.


HIPAA compliance provides assurance in national and international collaboration with our HIPAA compliant system that includes data protection and security protocols.


Benefit from a single, secure platform. Researchers and analysts based in multiple locations worldwide no longer have to use multiple systems.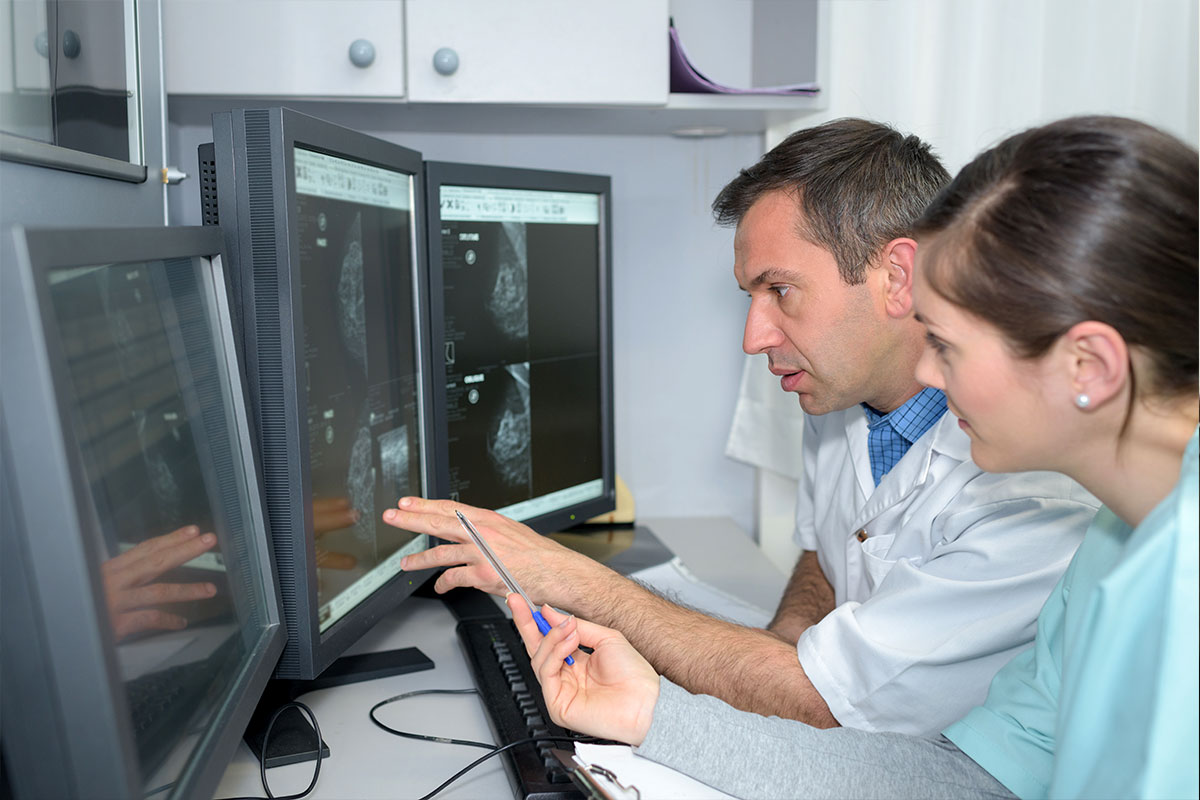 Learn more about our AI solutions