Healthcare is in the middle of an explosion of rapid change. COVID-19 has accelerated the adoption of Artificial Intelligence (AI) in hospitals to improve patient outcomes and streamline care. Official healthcare bodies are advising hospitals to use AI as part of best practice, and we are starting to see the transition to more value-based care.
In echocardiography, cloud AI has become the new frontier of software solutions to automate echo analysis. Cloud takes analysis one step further by eliminating the need to install software on-site - for even greater time, cost and resource savings.
Here are the most impactful benefits cloud analysis can offer for cardiology departments.
1. Fully Managed Automation

One of the key benefits of cloud is how it is managed. Unlike traditional software solutions which require management in-house, cloud solutions are managed remotely by the service provider who takes care of all the necessary hardware, security measures, and keeps it running smoothly. A cloud connection can be set-up rapidly with minimal cost, resource and training - and kept running without any need to monitor and update software in-house. Doctors can benefit and see the clinical and financial benefits straight away.
Related read: Responsible AI in Cardiac Imaging

2. Near real time reports


Most solutions that automate echocardiogram analysis, are software installations on site. These are only partially automated and still require interaction from clinicians, such as clicking to select views and manually adjusting contours. With cloud, there is no interactive software for the doctor to engage with, so this instantly saves time. AI automates analysis and sends a report back through the cloud to their device. All of this happens in a matter of minutes, and without any manual intervention, to help speed up results and free up doctors' time so they can focus on higher-value work.


3. Zero variability analysis
Since existing software solutions allow manual intervention, this leaves it open to interpretation of the user and leads to varying results. Newer, hands-free solutions using cloud removes manual intervention, this leaves zero room for errors. Cloud provides standardised reports for all doctors and ensures accuracy across varying levels of experience.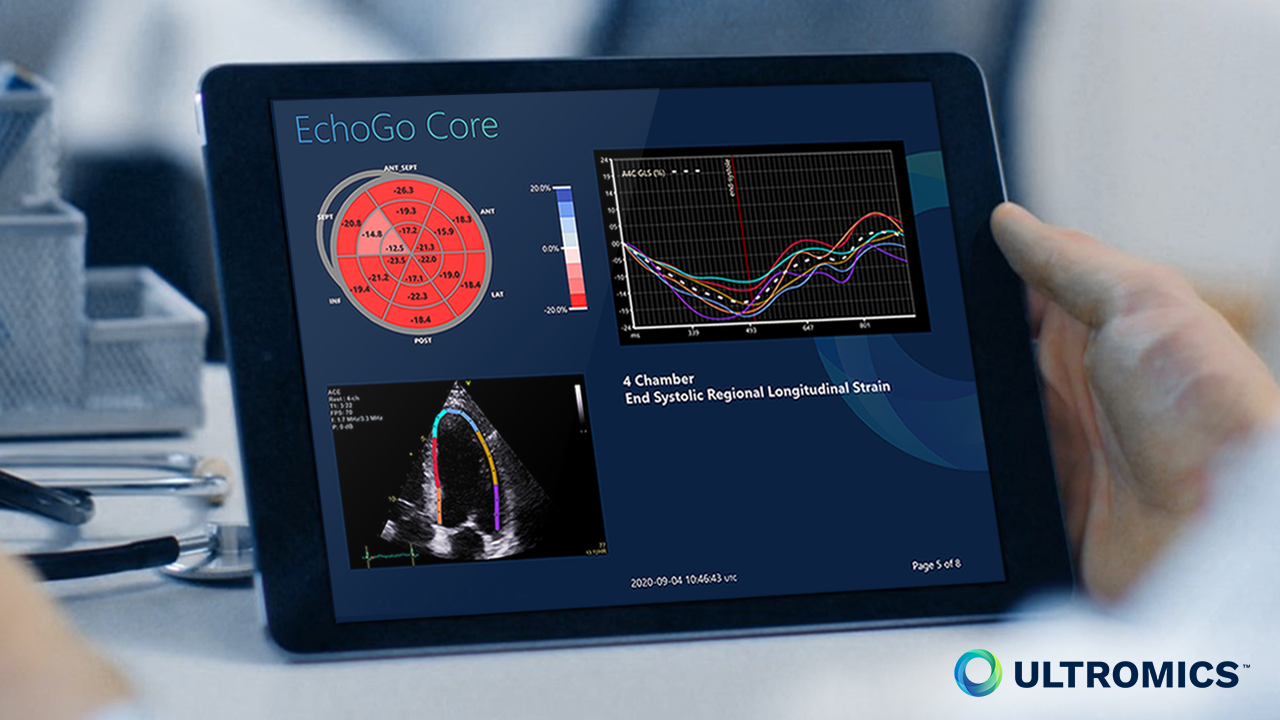 4. Processing high volumes of data
One of the disadvantages of software and human-only analysis is the ability to only process a limited number of exams per day. Cloud solutions can link with any PACS and handle large amounts of patient data more quickly. Doctors can send thousands of cases to the cloud, even old cases, enabling them to further understand the symptoms and identify correct treatment options. This is especially helpful in the current pandemic where doctors are faced with a large backlog of exams from COVID-19.


5. Scale up easily
Cloud hosted software can provide greater flexibility when it comes to scaling up to more sites. It features a single connectivity point for rapid deployment and seamless set-up. Unlike traditional software, hospitals do not need to spend time installing software on multiple sites and there is minimal staff involvement. Purchase cloud once and connect easily for everyone.


6. Reduce costs

There are huge cost savings to be had on the IT infrastructure side. Hospitals do not need to spend money on purchasing, installing, and upgrading software and hardware - or training staff on how to use it. They also do not need to purchase the latest equipment in order to use it. Cloud works for everyone. Furthermore, by saving staff time not having to interact with software, cloud can lead to improved workplace performance and increased profits in the long run. With cloud, you also only pay for what you use and there are flexible options to fit the needs of your practice.


Conclusion
What is clear is that cloud solutions such as EchoGo, can bring significant benefits for patents and doctors.
It empowers clinicians with the confidence to make fast, accurate decisions when diagnosing cardiovascular diseases - and offers the same benefits as traditional automated software solutions, only with greater time and resources savings.
With backing from official healthcare bodies and more organizations welcoming cloud AI into their practices, it is set to be a powerful tool in helping to save our healthcare systems from overstretched resources and put value back into where it matters most, improving patient care and saving lives.