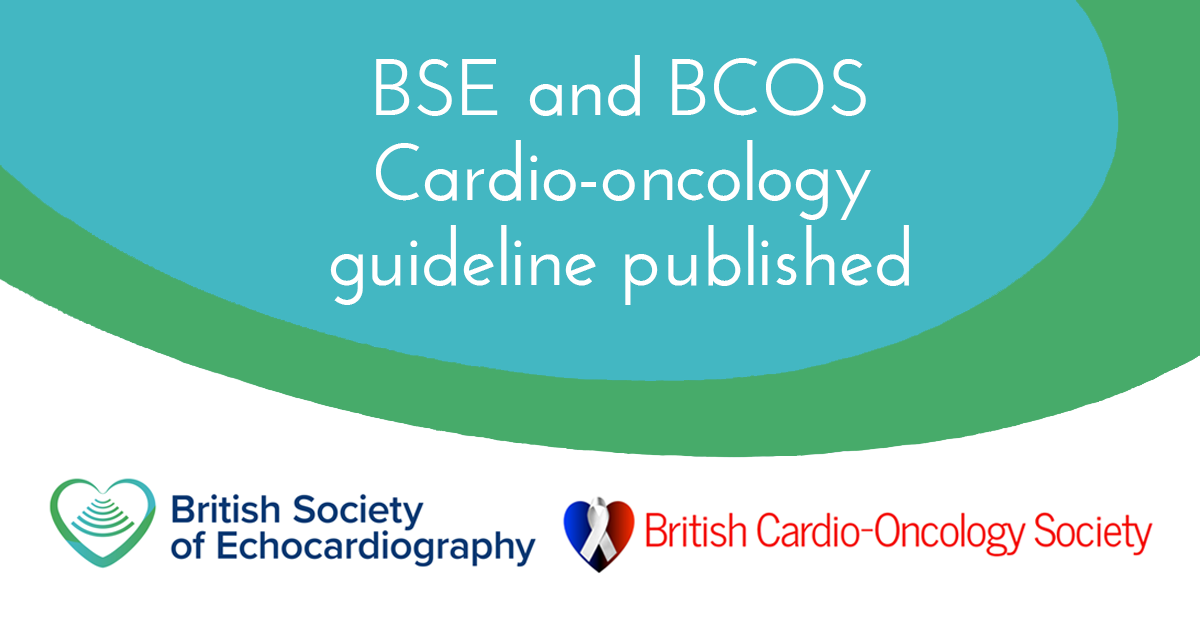 BSE cardio-oncology guideline places echo front and centre of quality patient management
The British Society of Echocardiography (BSE) has announced new cardio-oncology guideline published jointly with the British Cardio-oncology Society (BCOS).
Echocardiography has a vital role to play in monitoring the cardiotoxicities associated with cancer treatment – and a new publication from the British Society of Echocardiography (BSE) and the British Cardio-Oncology Society (BCOS) aims to unite sonographers and oncologists around this common goal.
The BSE and BCOS Guideline for Transthoracic Echocardiographic Assessment of Adult Cancer Patients Receiving Anthracyclines and/or Trastuzumab was simultaneously published in JACC Cardio-Oncology and Echo Research and Practice last week (March 17).
It said that advances in cancer detection and treatment have resulted in a growing number of people surviving the disease. However, some chemotherapies, especially anthracyclines and trastuzumab can lead to long-term heart problems, or cancer therapy-related cardiac dysfunction (CTRCD). including left ventricular (LV) systolic dysfunction, pericardial disease, and valvular heart disease.
"The goal of the cardio-oncologist," said the guideline, "is to provide optimal cardiovascular care for patients with cancer in a multidisciplinary setting involving oncologists, cardiologists, surgeons, cardiac physiologists/scientists, specialist nurses, pharmacists, and allied health professionals.
"CTRCD is a frequently encountered clinical presentation, and transthoracic echocardiography is the cornerstone of its screening and detection."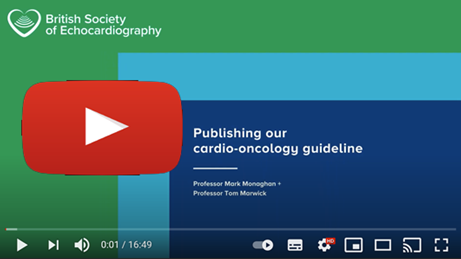 Professor Mark Monaghan, Consultant Clinical Scientist and Director of Non-Invasive Cardiology, King's College Hospital NHS Foundation Trust, London, UK and Professor Tom Marwick, Director, Baker Heart and Diabetes Institute, Melbourne, Australia discuss the process behind the British Society of Echocardiography and British Cardio-Oncology Society's latest guideline

What the guidelines say
The accurate assessment of LV systolic function is critical to decision-making in this patient group, said the guideline.
It recommends cardiac physiologists/scientists obtain a full minimum BSE dataset, as well as 3D volumes, left ventricular ejection fraction (LVEF) and global longitudinal strain (GLS), at baseline.
Those who are clinically stable and have no new cardiovascular symptoms should undergo targeted follow-up assessment to include 2D/3D volumes and LVEF, GLS, diastolic function assessment, LV tissue Doppler imaging (TDI) and right ventricle (RV) size and function as measured by TDI and tricuspid annular plane systolic excursion (TAPSE).
Any follow-up patients with new cardiovascular symptoms, however, will require a full assessment mirroring the baseline protocol.
The first surveillance scan should be carried out about between three and 12 months after the end of chemotherapy, depending on the individual's personal circumstances, said the authors. Teams should consider risk factors including total accumulative dose, exposure to other potentially cardiotoxic treatments such as radiotherapy, and existing comorbidities, including cardiovascular disease, renal disease and diabetes.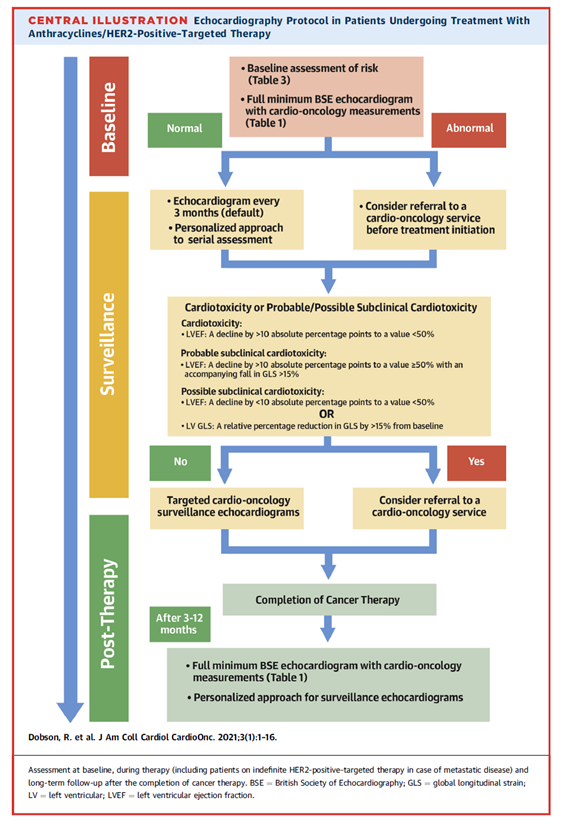 GLS
The document makes it clear that using 3D and GLS is an important part of LV assessment in this field. While such techniques and measurements have been available for some time, neither have been fully embedded into clinical practice, despite their well-documented advantages.
Multiple studies have shown that GLS, for example, could be a more useful marker of LV systolic function than the standard measurement of LV ejection fraction (LVEF).
The marker, which assesses deformation directly in the myocardium, can identify subclinical LV dysfunction before declines in LVEF become apparent. One paper, published in 2019, suggested that GLS measured after treatment initiation could be of strong prognostic value for subsequent CTRCD.
The role of AI
These guidelines mean that GLS should become a standard measurement of LV dysfunction in cardio-oncology, but more needs to be done to replicate this across indications.
Up until now, Strain's utility in clinical practice has not been fully adopted, due to the limitations which come with manual contouring - including variability, time constraints and resource constraints.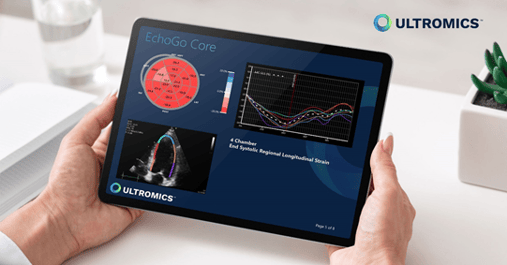 Furthermore, cardio-oncology patients require routine follow-up scans which are sometimes unnecessarily repeated as a consequence of imprecise manual contouring. Poor image quality frequently requires supplementation with contrast or even cardiac MRI.
EchoGo, a cloud-based AI service, offers a unique opportunity to evaluate myocardial function and GLS. It is fully automated and calculates contours in the cloud, removing the need for manual contouring and calculations, even on abnormal scans. It returns a report with accurate, reliable EF and strain measures in minutes.
While AI can provide accuracy that is equal to or better than human experts, it doesn't replace skilled professionals. Rather, it frees them up to focus on what patients need most – and with the number of echocardiogram referrals growing all the time, that can only be a good thing.
Learn more about how to get connected with EchoGo, Request a demo today