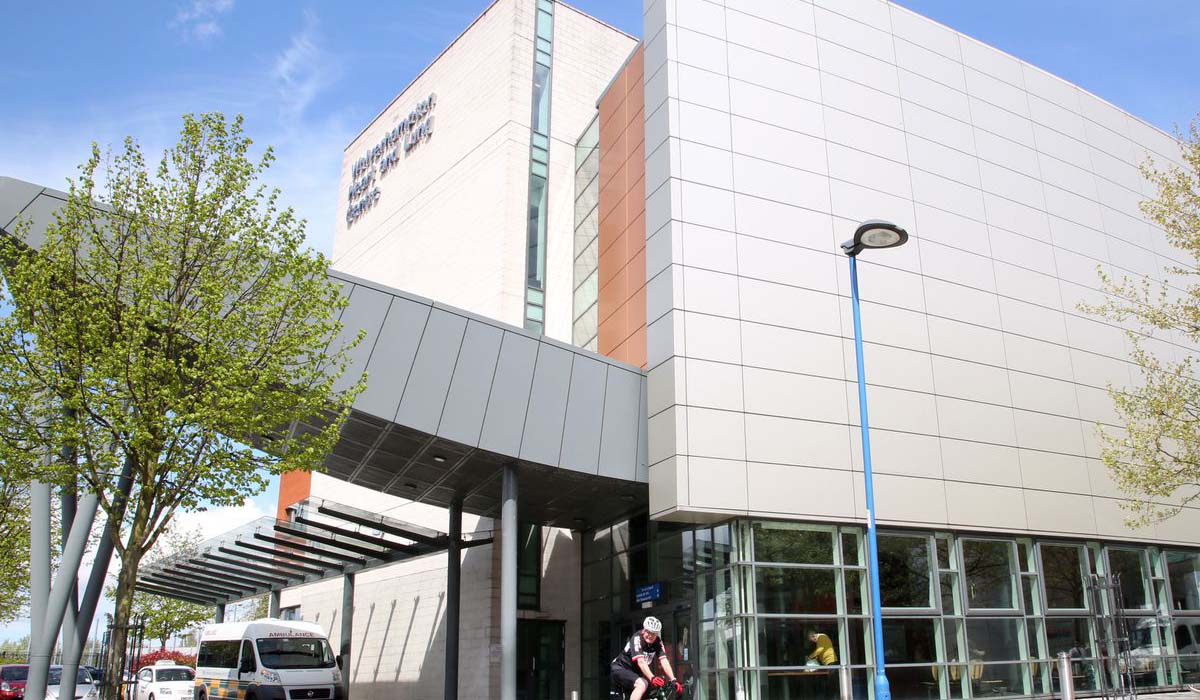 Wolverhampton NHS cardiologists to use new cloud technology to interpret echocardiograms
Cardiologists in Wolverhampton will be the first in the Midlands to use innovative digital technology in a key diagnostic test for heart disease, helping to combat the world's biggest killer among local communities.

It is hoped the new devices will increase the number of appointments available by driving faster detection of heart diseases and improving diagnosis and treatment times.
The Royal Wolverhampton NHS Trust, which runs New Cross Hospital, has been working with global health-tech company Ultromics to look at ways in which the accuracy of echocardiograms can be enhanced.

Echocardiograms are ultrasound scans that test heart function and structure and are regularly used to test patients with common symptoms such as breathlessness, chest pain, palpitations, ankle swelling and blackouts.

Ultromics has developed EchoGo; a cloud-based reporting service that uses Artificial Intelligence (AI) to more accurately interpret scans.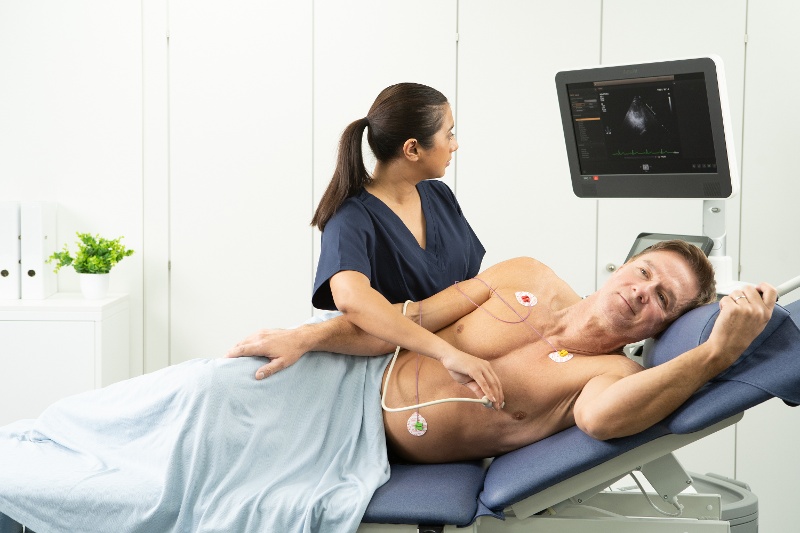 The new technology will also be used to improve the detection of heart muscle damage in breast cancer patients who are receiving a specific chemotherapy treatment.

Breast cancer is one of the common malignancies in women and early screening through echocardiography and AI could detect cardiac side effects early.

Dr Sandeep Hothi, consultant cardiologist and clinical lead for echocardiography at the Heart and Lung Centre at New Cross Hospital, said the benefits of computer-aided digital echo analysis were potentially of "huge significance" to patients and clinicians alike.

"We are proud to be the first trust in the Midlands to use such cutting edge technology that we hope will make a real difference to the earlier detection of cardiovascular disease," he said. "Echocardiography is a key diagnostic test for heart valve disease, heart failure, the effects of heart attacks and inherited heart muscle disorders. In addition, in patients with breast cancer treated with a drug called Herceptin, potential weakness of the heart is screened for regularly with echocardiography.

"To be able to potentially improve diagnostic accuracy and speed up reporting studies for our cardiovascular and breast cancer patients with this new technology is hugely significant."
Interpretation of an echocardiogram varies between patients, even between experts, and takes 45 minutes to perform and report. This high demand, coupled with a national shortage of sonographers, makes it difficult to meet clinical demand.

Dr Hothi added: "Whilst the requirement for trained sonographers cannot be removed and needs to be addressed nationally, technology that could potentially improve detection and that speed up the analysis and reporting stages could lead to us making more scans possible in the existing time, increasing overall capacity.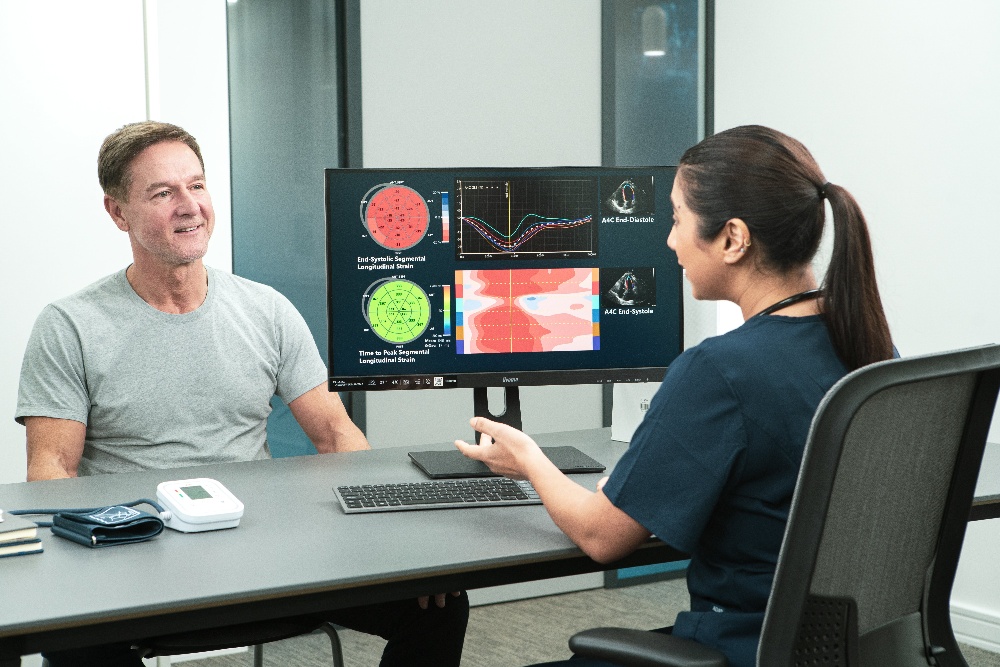 "This is good news for patients awaiting this vital test. This is a welcome addition to our nationally accredited department and excellent echo physiologist team."

Dr Yat Li, deputy CCIO and clinical lead for innovation explained that this is an NHS-awarded innovation and the trust is evaluating EchoGo to see if it can help solve some of its clinical and operational challenges and improve patient care.

He added: "We would like to acknowledge the efforts of our trust's IT team, information governance, executive board, digital innovation committee and cardiology department for their enthusiastic support of this collaboration.

"This is an exciting time for digital healthcare and specifically its application to echocardiography at a time of rising medical resource demand."

Dr Ross Upton, CEO and founder of Ultromics, said: "We are excited to work with Wolverhampton in supporting experts with fully automated, advanced echo interpretation using AI.

"In a series of recent studies published in major cardiology journals JACC & JASE, we showed that our AI solutions are capable of independently reading echocardiograms and predicting heart disease with greater accuracy compared to traditional methods; spotting features otherwise impossible to detect by the human eye and correlating those measures with improved patient outcomes.

"At Ultromics, we believe the power of AI can unlock the true diagnostic potential and benefits of ultrasound, and provide better outcomes for all.
"We look forward to being able to examine the positive impact this has on patients referred into Wolverhampton's cardiology services."
About EchoGo Core:
EchoGo Core applies artificial intelligence to automate the analysis on echocardiograms. The system has been validated with the NHS in the UK, in one of the largest echo studies of its kind, with over 8,000 patients in over 30 sites. It is a fully automated, zero-click system which has zero variability, so it allows physicians, regardless of skill level, to make an efficient and accurate diagnosis. Contact us today to learn more - sales@45.63.30.66
EchoGo Core is FDA-cleared for use in the United States, not CE Marked for use in the European Union.