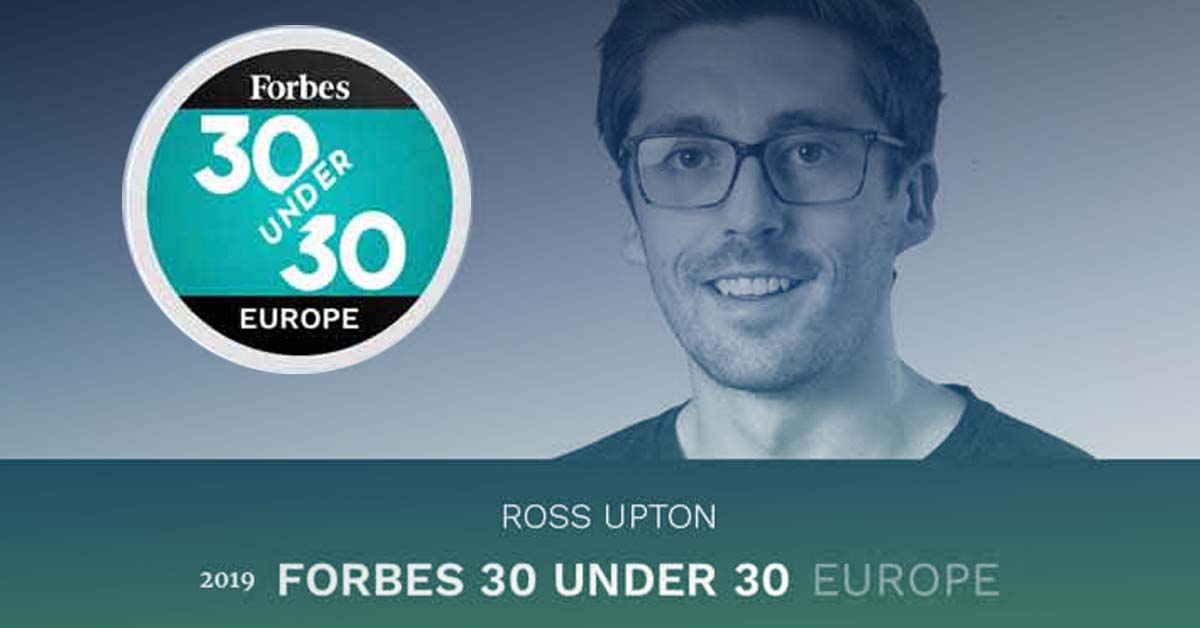 Ultromics founder awarded Forbes 30 Under 30 Europe Science & Healthcare
Twenty-nine-year-old Yann Fleureau's first job was as a seasonal worker on a shallot farm when he was 16. His latest gig is more high tech. Since the French entrepreneur founded Cardiologs in 2014, he's raised $10 million to realize his vision of helping doctors who aren't cardiologists better analyze EKG exams, the squiggly lines that indicate heartbeat rhythm.

His company's medical device uses deep learning to help doctors recognize rhythmic abnormalities. It received commercial regulatory approval from the EU in 2016 and clearance from the U.S. Food & Drug Administration in 2017. Investors include Stanford accelerator StartX, French incubator Agoranov and French private equity and VC firm Idinvest.

"I think that somehow EKG analysis is perceived as mundane by at least a lot of physicians in the communities that we do interact with," says Fleureau. "So we help them remove the mundane part of the job and really focus on the cases that do require medical attention."

Fleureau is just one of the honorees who made the cut for this year's 30 Under 30 Europe Science and Healthcare list. Ross Upton is tackling a similar problem in heart imaging with his company Ultromics, which has raised £13 million. Cardiologists often diagnose heart disease by squinting at ultrasound images of the organ, but those images don't always lead them to the right conclusion. By applying machine learning to a large trove of heart ultrasound images, Upton, 29, thinks Ultromics can do better. The company is currently testing its product at dozens of British hospitals.

Beyond cardiology, this year's list includes founders working in other areas of healthcare, like 27-year-old doctor and founder of Forward Health, Barney Gilbert. He and his two cofounders have a digital communication platform they are rolling out across the U.K.'s National Health Service to help physicians communicate better while keeping patient data safe. And 28-year-old founder of Beats Medical Ciara Clancy is helping patients get personalized physical therapy at home for neurological movement disorders like Parkinson's disease.

Many of this year's honorees are focused on climate change research and developing more sustainable versions of products that today lead to pollution. Influenced by London's Grenfell Tower fire in 2017, 29-year-old Etienne Jeoffroy has developed a new type of building insulation formed from industrial waste. His creation is nontoxic and nonflammable, and the mineral foam emits minimal carbon dioxide during production. And 29-year-old Gnanli Landrou has developed a new type of concrete that turns local excavation materials into poured-earth concrete. His startup Oxara is focused on bringing it to market. Hannelore Bové, 28, has developed two pieces of tech that can quantify the amount of soot particulates that enter the human body by testing blood or urine samples. At University College London, 29-year-old Zhifu Mi researches the economics of climate change, tracing the amount and changes in China's carbon dioxide emissions down to the city level and linking them to trade.

Other young researchers are focused on what's happening beyond our atmosphere's confines. Angelique Van Ombergen, 29, has studied how human bodies handle spaceflight and even how humans might live on other planets. She's looked into how astronauts' brains change during space flight and herself lived in a Mars-like habitat located in a lab in Poland. Álvaro Soria Salinas, 25, is working on an instrument for the European Space Agency's Mars lander that will try to extract water from the red planet's atmosphere. And 28-year-old Satya Gontcho A Gontcho is studying the distribution of matter in the universe in the era following the formation of the first stars and galaxies.

The bulk of our list members live in Switzerland or the United Kingdom, but other countries that are represented include Estonia, Italy, Poland and Sweden. The youngest person to make the cut this year is 21-year-old Edel Browne, who at age 15 won a prize at Ireland's national science fair for her invention of a medical device to treat gait freezing, a common symptom of Parkinson's disease. Now she runs a social enterprise called Free Feet Medical that has partnered with the Parkinson's Association of Ireland to help her bring that invention to market.


This year's list was judged by a group of four entrepreneurs and scientists from around Europe: billionaire investor Thomas Struengmann, who sold his generic pharmaceutical business Hexal AG to Novartis for $7.5 billion in 2005; Morelia Urlaub, a marine geodynamicist at the Helmholtz Centre for Ocean Research in Germany; Ben Libberton, a microbiologist at MAX IV Laboratory in Sweden; and Victoria Forster, a postdoctoral fellow at the Hospital for Sick Children in Toronto and 2017 alum of Forbes' 30 Under 30 Europe Science and Healthcare list.
---
Link to article: https://www.forbes.com/sites/michelatindera/2019/02/12/30-under-30-europe-science-2019-healthcare-how-a-29-year-old-went-from-a-shallot-farm-to-the-c-suite/#3a84a6403332