Diagnosing and managing coronary artery disease
Coronary artery disease (CAD) is the leading cause of death worldwide with more than 7.2 million cases. Undiagnosed and missed cases is still a concern. Ultromics' AI-powered technology can help detect CAD and diagnose patients earlier.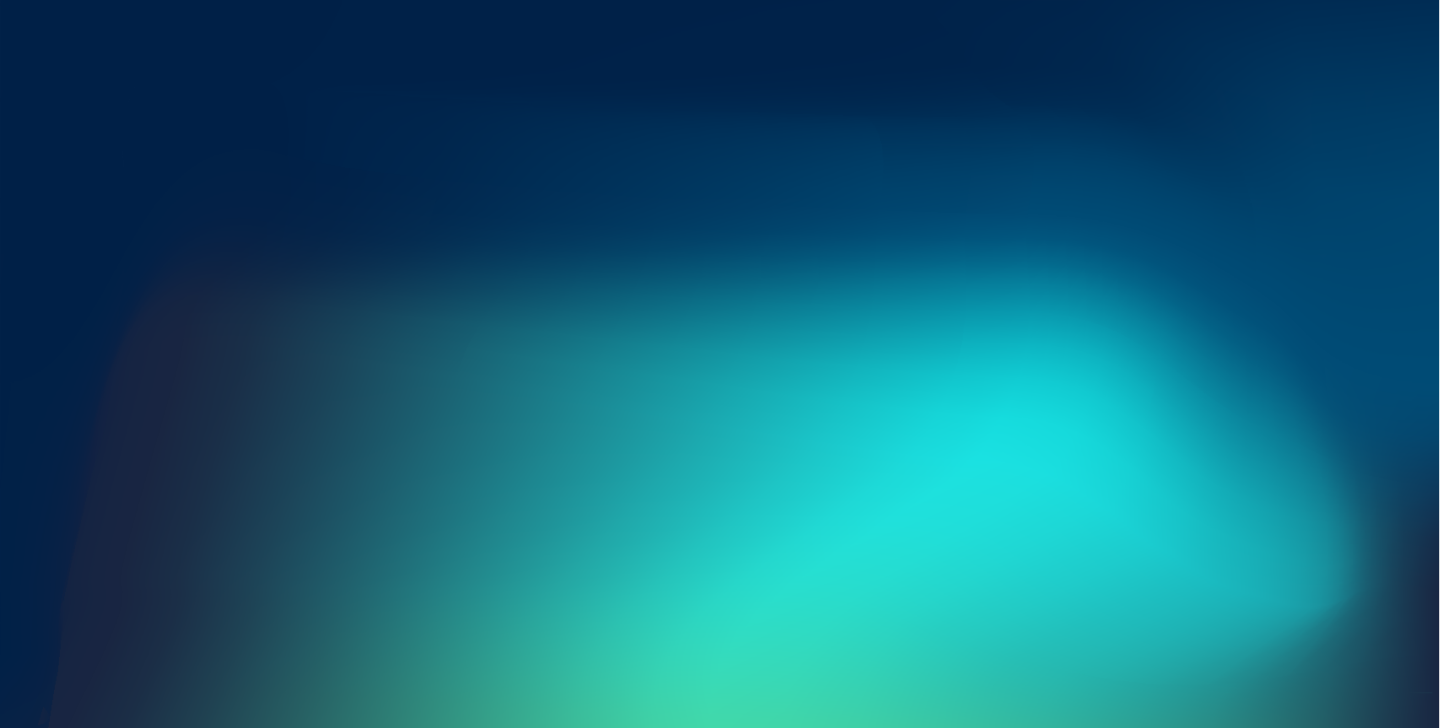 Using echocardiography to diagnose CAD
Echocardiography is used in patients with CAD to assess global and regional systolic function at rest or during stress. Systolic function is commonly evaluated by LV ejection fraction (LVEF), but it is not always easy to diagnose CAD from this measurement alone.
Traditional, manual diagnosis methods require a high degree of expertise and training, which means it suffers from inter- and intra-observer variability. It's estimated that 10% of clinicians disagree on reads.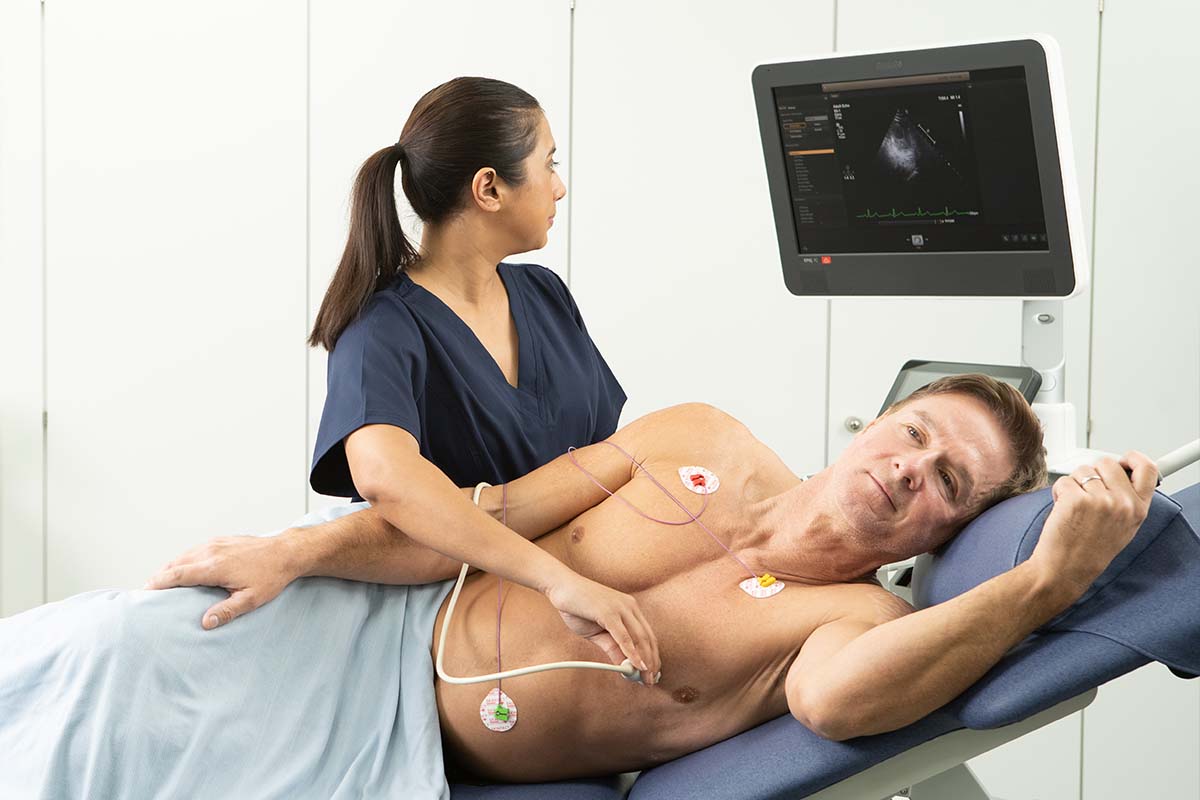 New CAD guidelines
The Non-Invasive Imaging in Coronary Syndromes, published in December 2021, outlines the recommendations from the European Association of Cardiovascular Imaging and the American Society of Echocardiography.
Echo is recommended as the first investigation for patients with symptoms.
Strain echocardiography is more sensitive in detecting LV dysfunction than LVEF in a variety of myocardial diseases, including ischemia, one of the main manifestations of CAD.
The subendocardial longitudinally oriented muscle fibers are most vulnerable to ischemia, and assessment of GLS at rest has shown superiority to wall motion analysis in acute coronary syndromes.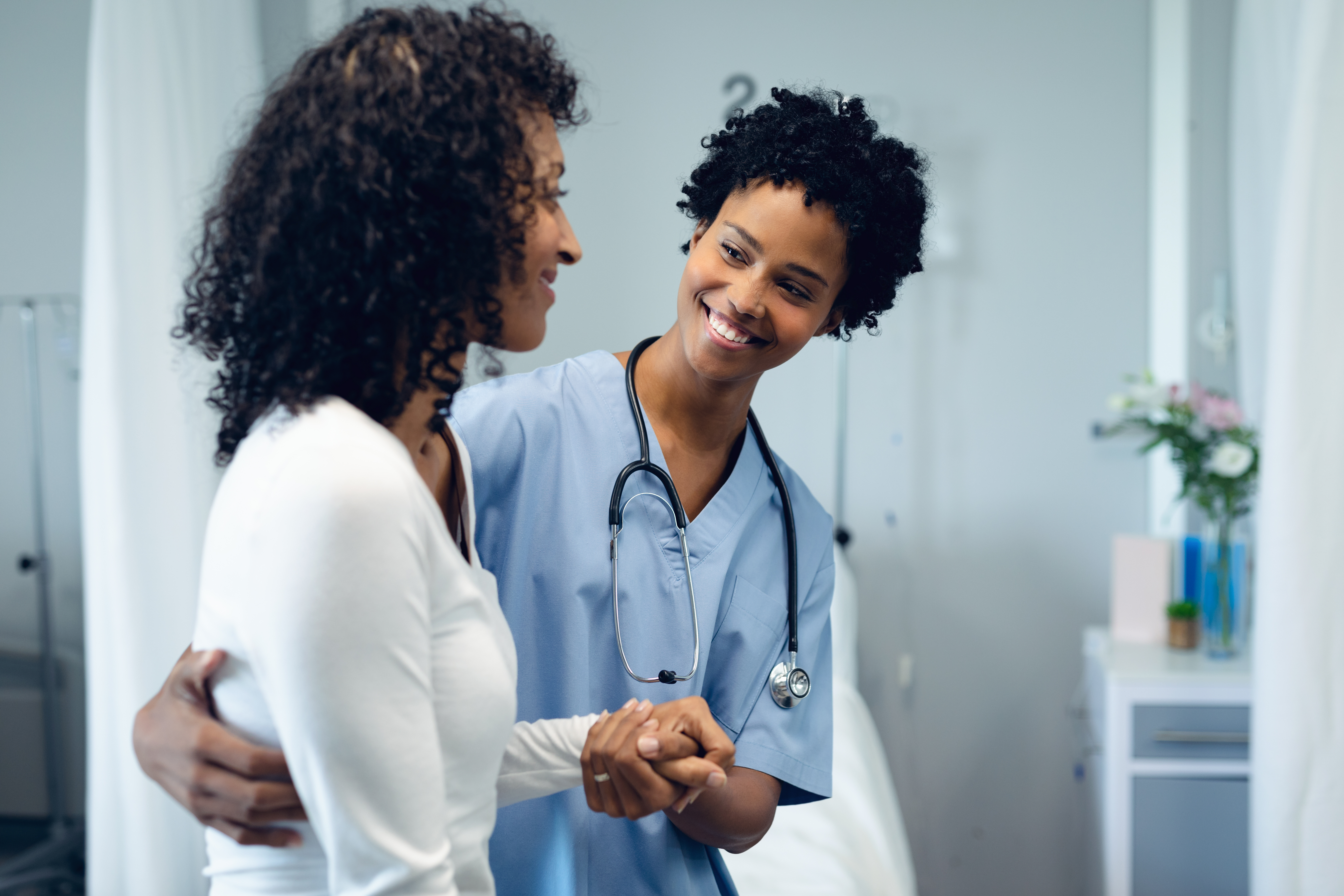 What can be done to better manage CAD
AI-powered solutions from Ultromics enables the detection and diagnosis of CAD earlier, faster, and with more precision.
Clinicians can use its cloud-based service to automate resting and stress echocardiograms with speed, accuracy and zero variability. The technology provides unprecedented results and measurements recommended for the detection of CAD, including LV strain, ejection fraction and volumes.
EchoGo Core: Automated LV analysis
We calculate the most common measurements helpful in the diagnoses of heart health, including Global Longitudinal Strain (GLS), Ejection Fraction (EF), Left ventricle end-diastolic volume (LV EDV), Left ventricle end-systolic volume (LV ESV), Left ventricle end-diastolic length (LVL ED), Left ventricle end-systolic length (LVL ES) – from 4C, A2C, A4C/A2C, A3C, A4C/A2C/A3C views and Biplane.
Precise
Zero variability between operators.
Fast
Save up to 25% of study time.
Predictive
Clinically validated to outperform manual analysis.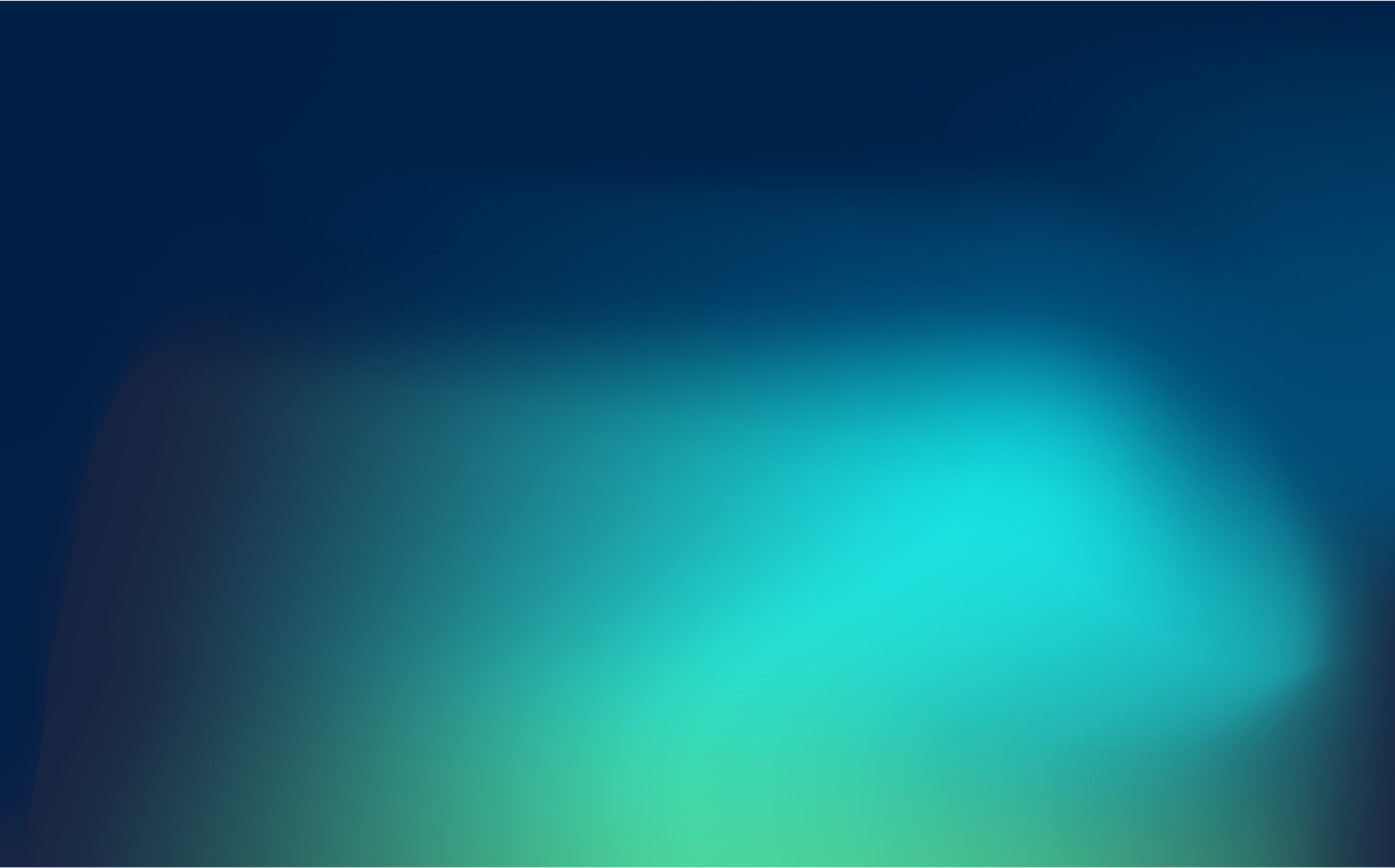 "A complex pathway of symptoms, circumstances and features means that it is not always easy to correctly identify Coronary Artery Disease (CAD) on first visit", said Dr. David Ripley, the Trust's director of research and development and a consultant cardiologist. "We are using Ultromics' Artificial intelligence platform, EchoGo, in our Echocardiography exams to analyse CAD patients and detect features that would have been impossible to detect using traditional software. EchoGo has the potential to improve the diagnostic accuracy of predicting coronary artery disease within our Trust"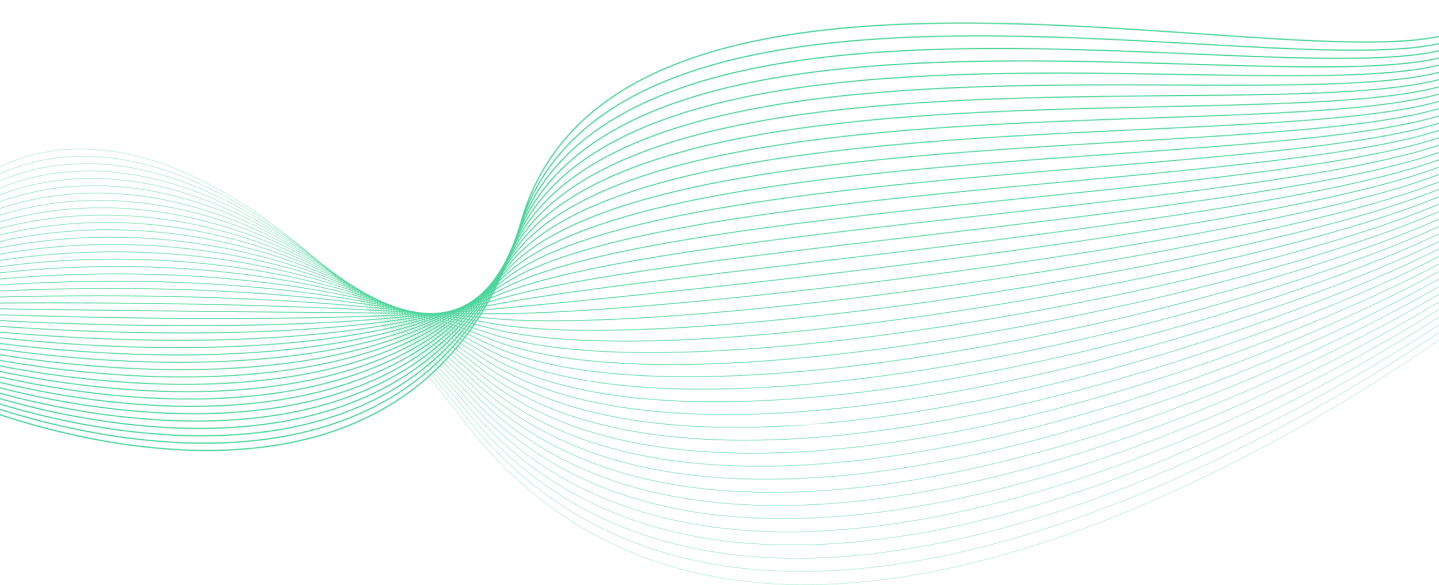 EchoGo Pro: CAD prediction on stress echocardiography
We combine AI with stress echocardiography to detect earlier signs of coronary artery disease. Clinically validated to improve clinician's performance and diagnostic accuracy.
>10% sensitivity
Results are 10% more sensitive than manual reads. EchoGo Pro has demonstrated an area under the ROC curve of 0.927.
>20% SPECT
Results are 20% more accurate than SPECT.
>25% study time saved
Reports are provided within minutes to assist as second reads.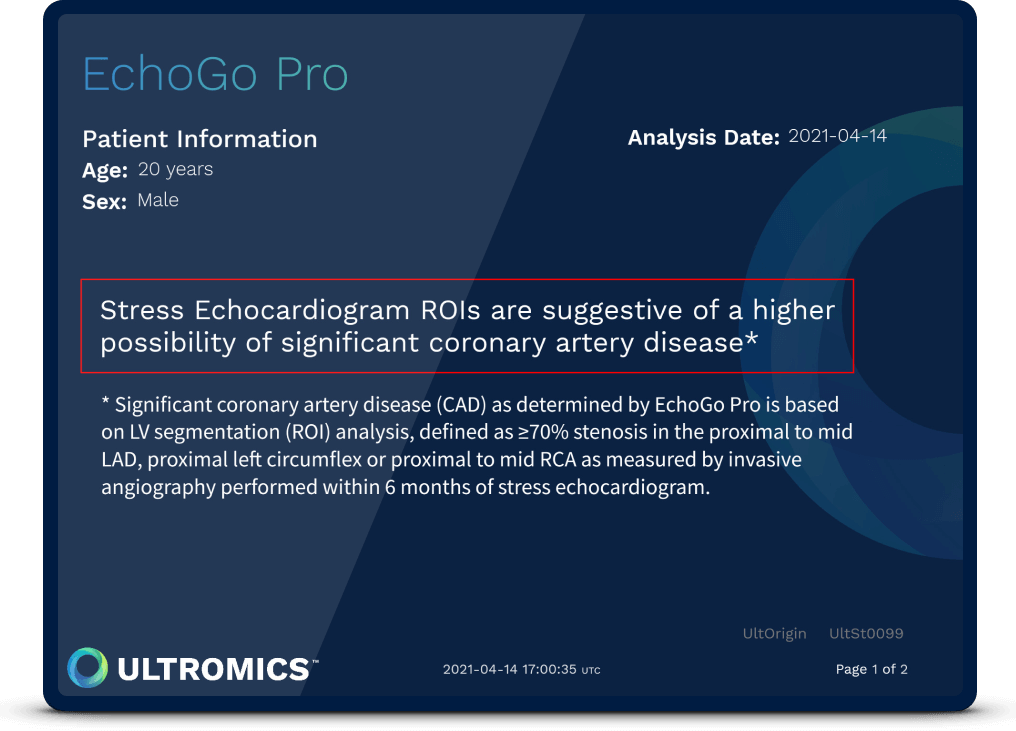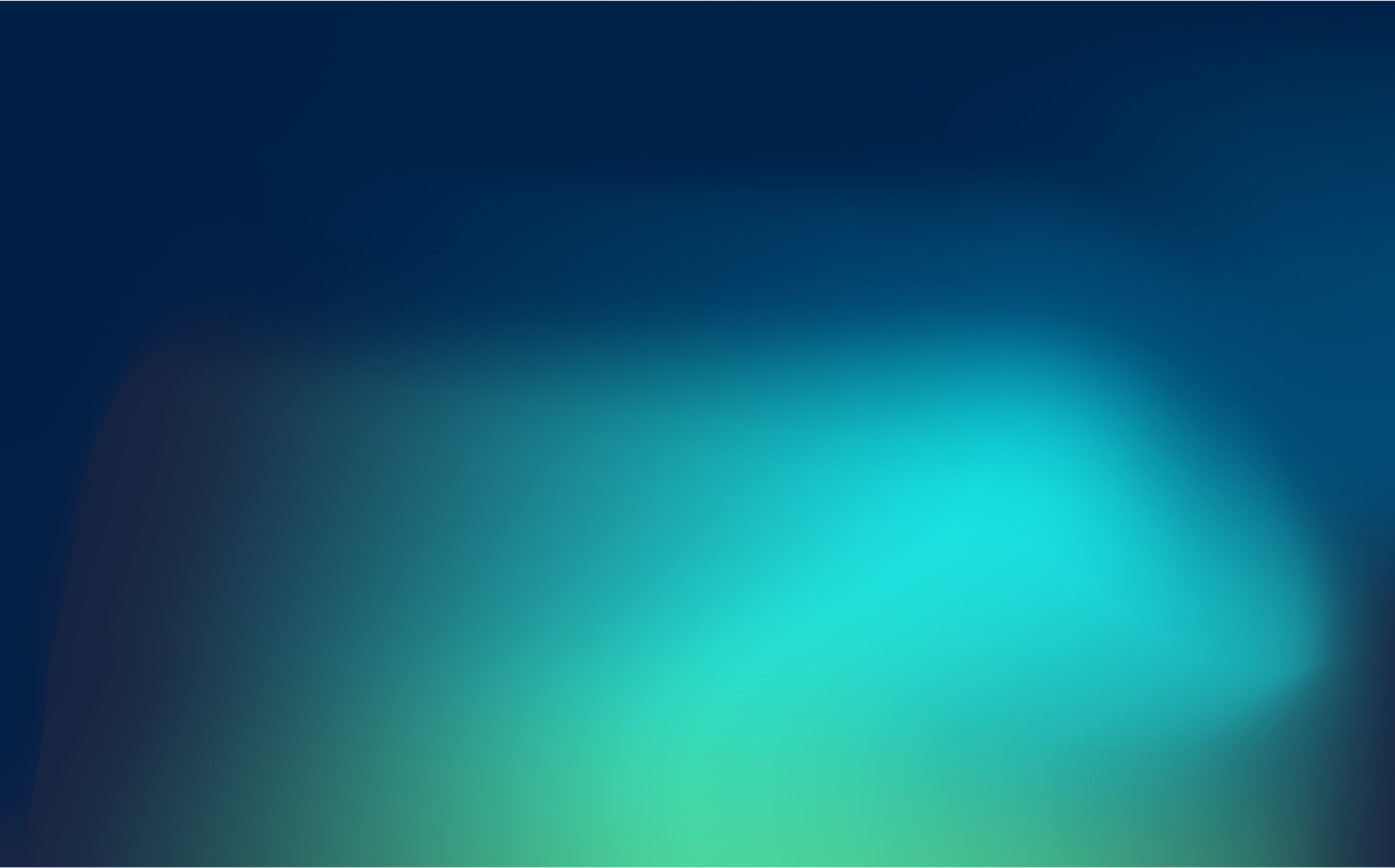 Validated in clinical practice
Our technology is validated in real-world clinical settings and research publications.
A JACC Imaging publication shows EchoGo increased sensitivity on stress echo reads by 10%.


A JASE study with MedStar shows EchoGo minimized operator variability and was able to improve the accuracy in outcome prediction compared to manual reads.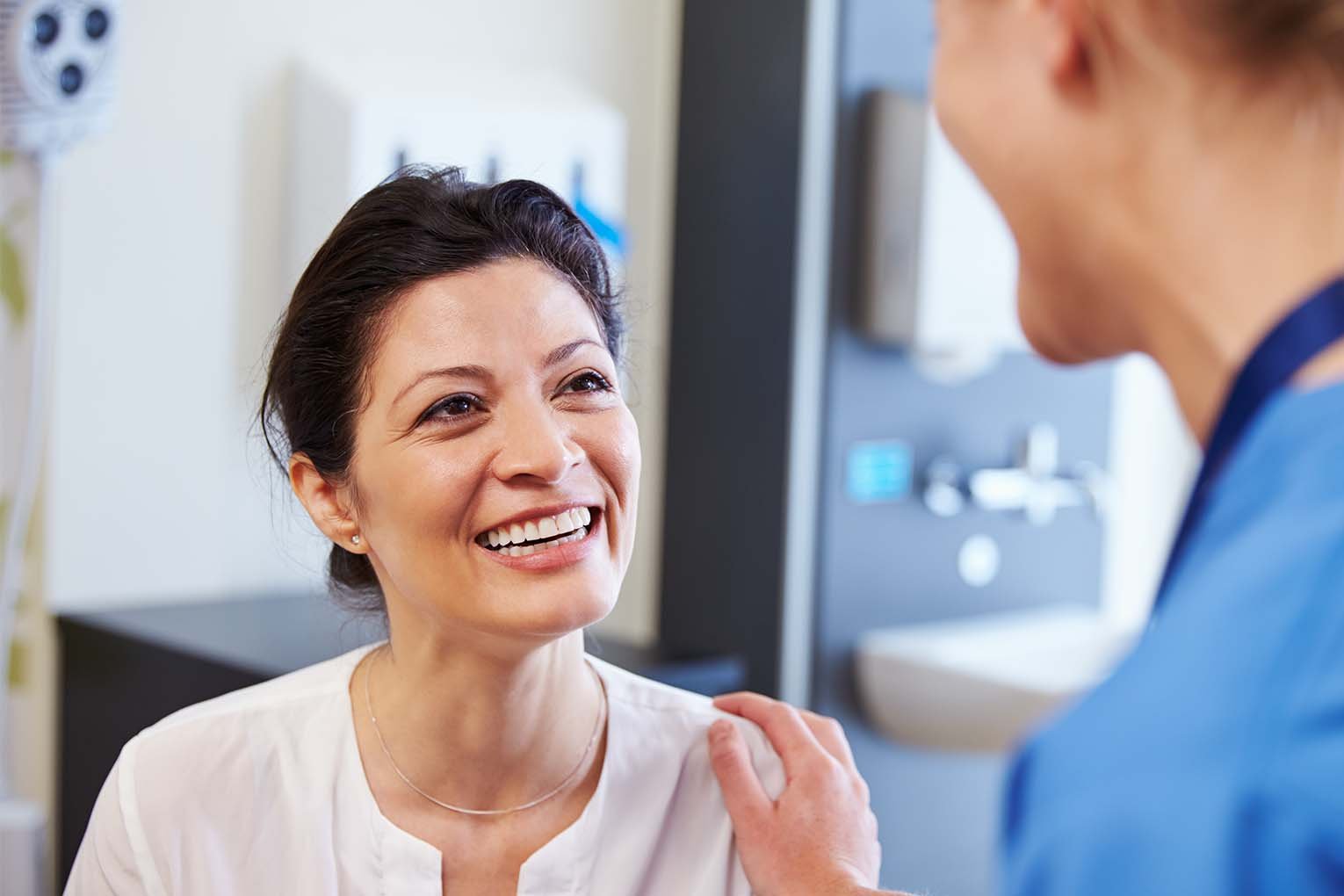 Benefits of using EchoGo in your CAD analysis
Consistent interpretation for confident analysis - using a cloud-based service to automate reports eliminates the need to manually calculate measurements. Receive reports, regardless of location and experience, to achieve the same robust results every time.
Accurate values for earlier CAD detection - the accuracy of EchoGo is clinically validated to be superior than traditional measurements. Accurate values are key for spotting CAD first time, and reducing the number of missed and misdiagnosed patients.
Fast and innovative for improving throughput - having EchoGo in your practice simplifies reporting, improves resource and efficiency, and helps accelerate study volume, while providing one central platform that is continually evolving.